FSU Broadwell College of Business Receives Grant from Golden Leaf Foundation
Date: April 28, 2020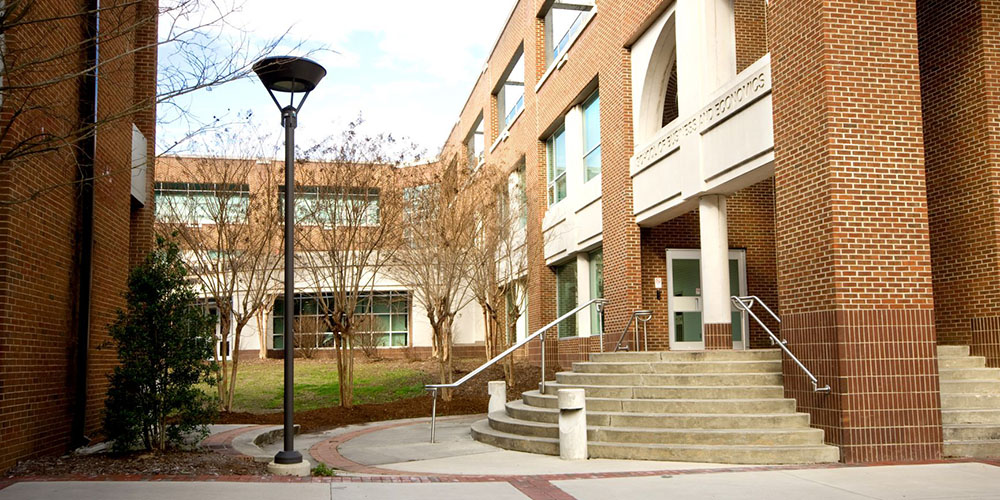 The Golden LEAF Foundation announced the awarding of a grant in the amount of $199,280 to Fayetteville State University's (FSU) Broadwell College of Business and Economics. The grant will be used to establish an Innovation and Entrepreneurship Hub at FSU. The proposal for the project was submitted by Dr. Lee Brown, Dean of the Broadwell College of Business and Economics, and Dr. Pam Jackson, Provost and Vice Chancellor for Academic Affairs.
The hub, to be in Bronco Square across from the FSU campus, will build upon existing support resources and entrepreneurial expertise at FSU, to assist small and under-resourced businesses in developing the skills needed to build viable, sustainable businesses.
The hub will provide:
• Access to consulting services offered by graduate and undergraduate students working under the direction of faculty
• A seamlessly articulated workshop and webinar structure facilitated by local experts to introduce small business owners to cutting edge business skills such as financial management, data analytics, and opportunity research
• Idea Space - To generate creative ideas and solve complex problems, a discrete location away from workplace distractions and institutional barriers where people can cultivate and share new knowledge. The new flex space will provide an environment to facilitate the transformation of ideas from concepts to products and services and will include a 3D printing system.
"Our students are being trained on cutting-edge business skills, such as data analytics and opportunity research. As part of the training, our students work with a small group of businesses to prioritize and grow existing lines of business, better understand, and improve business processes, and successfully identify and pursue new markets," Brown said. "This grant allows us to "scale-up" these services exponentially, by providing many under-resourced small businesses access to faculty-led consulting services to drive economic growth in the region."
---
About Golden LEAF Foundation
The Golden LEAF Foundation is a nonprofit organization established in 1999 to receive a portion of North Carolina's funding received from the 1998 Master Settlement Agreement with cigarette manufacturers. For almost 20 years, Golden LEAF has worked to increase economic opportunity in North Carolina's rural and tobacco-dependent communities through leadership in grants making, collaboration, innovation, and stewardship as an independent and perpetual foundation.
The Foundation has provided lasting impact to tobacco-dependent, economically distressed, and rural areas of the state by helping create 65,000 jobs, over half a billion dollars in new payrolls and more than 48,000 workers trained or retrained for higher wages. To learn more about the Golden LEAF Foundation, visit www.goldenleaf.org or call 888.684.8404.