Fayetteville State University's Center for Defense and Homeland Security Assists Students in Obtaining Federal and State Government Internships
Date: June 07, 2018
Eight students from Fayetteville State University (FSU) have accepted summer internship positions with federal and state agencies. Students Aiven Aguilar, Bria Battle, Kameron Coston, Justin Crumpler, Benedict Okobi, Keyona Parker, Ryan Tolentino, and Christopher Wells will represent the university well with these excellent opportunities.
Interning at agencies such as the State Bureau of Investigation (SBI), Johns Hopkins University, and the North Carolina Department of Transportation (NC DOT) among others, will help these students in their ability to fill critical needs in the workforce. "Each student has worked hard and their academic achievements are truly commendable." says Mr. Mose Harris IV, Program Manager for Federal Internships at FSU's Center for Defense and Homeland Security (CDHS). "Mr. Harris has worked diligently assisting these students with their application process. Within a short time-frame, he also organized informative student workshops with representatives from NC DOT that resulted in four selections." says Mr. John Bellamy, Interim Executive Director of CDHS. "We are pleased to do our part in assisting these outstanding students." says Bellamy.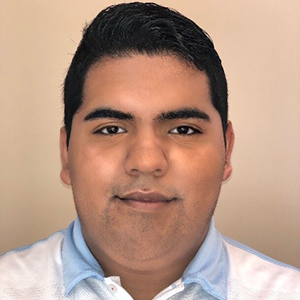 Mr. Aiven Aguilar, a Junior Business Administration major with a concentration in Management, will be participating in his first internship experience. He has accepted a summer position with the North Carolina Department of Transportation (NCDOT) within their Human Resources department of the Department of Motor Vehicles. Mr. Aguilar is originally from Mexico who migrated to North Carolina at the age of seven. His future career goal is to become a professional buyer for a large department store where he can directly influence the merchandise that is sold. Mr. Aguilar was a graduate of Green County Early College with an anticipated graduation date from FSU of May 2019. He currently holds the role of vice-president for the Hispanic Club and has aspirations of joining other on campus organizations in the coming semester. Mr. Aguilar began his 10-week internship with NCDOT on May 29th.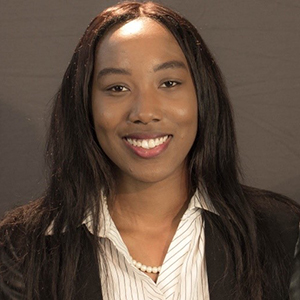 Ms. Bria Battle, a senior Communications major with a minor in Professional Writing, has accepted another great summer internship opportunity with the North Carolina Department of Transportation (NCDOT). The May 2019 graduate with plans to obtain her master's in Journalism and work in the news industry, will be working in the Office of Civil Rights under Director Shelby Scales. The NCDOT's HBCU/MIHE Summer Internship Program is favorable and rewarding to students at minority serving institutions and is devoted to providing professional development and hands-on experiences to the students it serves.Ms. Battle had this to say about her previous internship experience with NCDOT, "Last year, I was grateful to intern under this program with the Communications Office under the Division of Motor Vehicles marketing officer, Patrice Bethea. With Patrice, I was able to initiate several social media campaigns for NCDOT, including the Special Plates Monthly Feature and Vehicle Theft Awareness. My final project consisted of my strategic plans to highlight the DMV's brand and to engage NC drivers in all things DMV." With this being her final summer before graduation, Ms. Battle is well aware of the need to take full advantage of this great opportunity as she states, "I am excited to intern again while knowing I will walk away from this more knowledgeable and ready to carry my skills to the next experience." Ms. Battle began her 10-week internship with NCDOT on May 29th.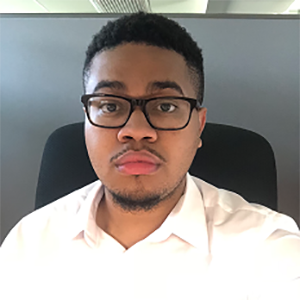 Mr. Kameron Coston, a Junior Intelligence Studies major, has been accepted into the State Bureau of Investigation (SBI) College Internship Program. Mr. Coston will spend 10 weeks with the Criminal Intelligence Unit/ISAAC out of the Raleigh, NC headquarters office. He credits his willingness to network and build relationships with those who can further his future career success as characteristics that have made this opportunity possible. "In College, to be successful, you have to network to establish connections with people to further yourself in life. I have been told that sometimes it is not about what you know but it is about who you know." With this being Mr. Coston's first internship experience, he is anticipating many great networking opportunities. "With this internship, I will be able to not only see how a state agency functions, but also I will be meeting people with various backgrounds who have worked hard to get there." Throughout his summer with SBI, he will be given the opportunity to work in conjunction with agency leaders as they tackle high profile cases throughout the state of North Carolina. Mr. Coston looks to make a lasting impression on his superiors as he seeks to learn all that he can about the agency. "I am hoping to work with them and become more versed in government professionalism." Mr. Coston began his internship on May 16th where he reported to Orientation.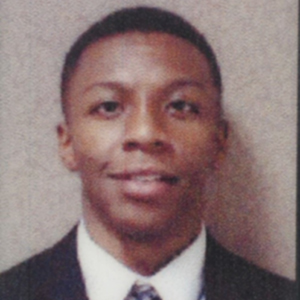 Mr. Justin Crumpler, a Junior Computer Science major, has accepted a summer internship position for the second consecutive year with the North Carolina Department of Transportation (NCDOT). Mr. Crumpler's 10-week internship opportunity began on May 29th in which he will be working within the Information Technology department. Last summer's experience was with the Project Management Unit in which he was responsible for utilizing multiple ArcGIS applications for the manipulation and management of various mapping data. Mr. Crumpler is looking forward to another great and enriching internship as he reflects on last summer's accomplishments, "My previous summer internship experience and class projects in school have enhanced my analytical skills and have helped me to work as a team player." In addition to his tireless pursuits of summer internships, he maintains a 3.2 GPA, is presently on the Dean's List, and is an inducted member of Phi Eta National Honor Society. Mr. Crumpler prides himself on being an ethical individual with strong morals who undertakes all tasks responsibly. In eyeing his anticipated graduation date of May 2019, he intends to make another solid impression on those within the NCDOT this summer.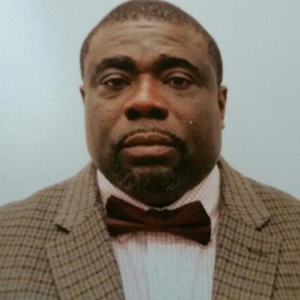 30-year US Army Sergeant Mr. Benedict Okobi, completed his MBA in Project Management in May 2018. He will be working as an intern for the North Carolina Department of Transportation (NCDOT) in the Commissioner of Motor Vehicles office. A former Business Management undergrad at FSU, Mr. Okobi began his 10-week internship on May 29th. He is looking forward to gaining as much knowledge as possible into the inner organizational structure and procedures from a leadership perspective within the agency. Mr. Okobi wishes to begin pursuing his PhD in Organizational Behavior and has applied to programs such as the one offered by Virginia Tech. Originally from Nigeria West Africa, Mr. Okobi desires to give back to the community by supporting HBCUs in their efforts to reach both international students and underprivileged individuals. Mr. Okobi is presently active in the community in which he mentors young adults and volunteers to help the homeless under the umbrella of The Redeemed Christian Church of God Victory Temple in Spring Lake in which he has pastored the last four years.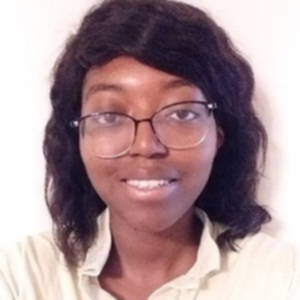 Ms. Keyona Parker, a Senior Computer Science major, has graciously accepted a summer internship position at Brookhaven National Laboratory in Long Island New York with the Department of Energy. Ms. Parker's 10-week internship began on June 3rd. This internship falls under the Science Undergraduate Laboratory Internship (SULI) Program and is geared toward exposing students to the science of research and further enhancing their academic pursuits. While at the lab, her work will be focused on developing algorithms to automatically identify and characterize non-standard browsing behavior of agents residing behind a firewall. Ms. Parker looks forward to this great opportunity to gain more knowledge in her field of study that will allow her to make a viable impact on a federal agency in the near future.
Computer Science major Ryan Alan Tolentino has been offered positions at Johns Hopkins Applied Physics Laboratory in Maryland, Oakridge National Laboratory in Tennessee, United States Naval Research Lab in Washington DC, and JP Morgan Chase in Texas. Out of the thousands of applicants across the nation seeking these positions, Mr. Tolentino was presented with these opportunities during his Spring 2018 semester.A former 2017 graduate of the Advanced Course in Engineering in Rome, New York, Mr. Tolentino is now a senior at Fayetteville State University majoring in computer science with a minor in mathematics and aerospace studies. Mr. Tolentino has been active throughout his years at FSU. He has been a member of the Air Force Reserve Officer Training Program, President of Man in the Mirror Male Mentoring Group, and President of the Cadet Officer Association. He was also selected to attend the Opening Act Conference at Spotify located in New York City.In weighing his options, Mr. Tolentino has chosen to intern at Johns Hopkins University Applied Physics Laboratory as a Cyber Security Intern. Johns Hopkins Applied Physics Laboratory is a nonprofit organization that conducts essential research, development, and systems engineering to support national security needs. The centers serve strategic national priorities, free from conflicts of interest or competition with commercial industry. Collaboration with leading research universities allows these organizations to provide the U.S. government with access to our nation's most highly skilled scientists, engineers, and analysts to tackle vital national security and scientific challenges. Mr. Tolentino began his internship on May 14th and it will last for 12 weeks.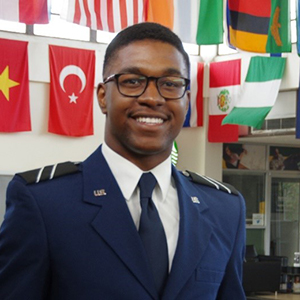 Mr. Christopher Wells, a Junior Criminal Justice and Intelligence Studies double major, has been selected for three outstanding internship opportunities. These internships will be completed throughout the remainder of his undergraduate years. The first opportunity was with the State Bureau of Investigation (SBI) during the spring 2018 semester, where he was able to experience many crime scene investigations as well as gain exposure to the clandestine nature of the bureau. This summer, Mr. Wells will be working with the Virginia Department of Corrections and Parole. In this role, he will work closely with personnel who are on the opposite end of the criminal justice spectrum in comparison to his role with the SBI. For the summer of 2019, he gladly accepted a position with the National Geospatial Intelligence Agency in Washington, DC. He is most excited for this position in that it is directly in line with his career aspirations of working for a federal agency upon graduating from FSU. Mr. Wells had this to say in encouraging his fellow FSU student body, "I would say practice interviews and perfect your resume; then, apply to every internship you think you want and believe you can make it. Remember, the worst thing an employer can say is no." Mr. Wells began his summer internship with the Virginia Department of Corrections on May 28th and it will last for 10 weeks.