FSU Chancellor Names Leadership Team
Date: March 31, 2021
Fayetteville State University (FSU) Chancellor Darrell T. Allison has announced the appointment of seven employees to his leadership team, each who will bring a combination of knowledge and experience to their new roles. Total, these employees have more than 100 years of experience in higher education.
"I am pleased to have these talented and skilled professionals as part of my staff," Allison said. "Each of these appointees is highly qualified and will play major roles in assisting me in moving Fayetteville State University to the next level. I look forward to working with each one of them and I know they will do an outstanding job in their duties."
---
Wendell Phillips has been named Vice Chancellor for External Affairs and Military Relations. Phillips is a former member of the Maryland House of Delegates and served on the House Ways and Means Committee and various other task forces from 1999-2003.
Phillips will work with key state and federal stakeholders. He and his team will oversee relationships with local and county officials, state and federal representatives, military partners and key stakeholders and business development leaders within the greater Sandhill Region. This unit will play a critical role in FSU's strategic plan as it seeks to create and leverage strategic partnerships for the university.
Prior to joining FSU, Phillips served as Chief of Staff at North Carolina Central University where he provided direction for Title III programming designed to improve and strengthen academic quality, institutional management, and fiscal stability of the university, and provided direction for government-related policies and community issues that support university goals.
---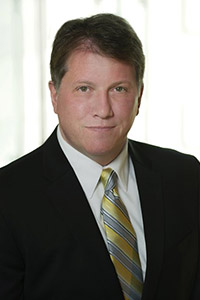 Bruce Rosengrant has been named Vice Chancellor for University Advancement. Rosengrant comes to FSU from the University of Southern Mississippi (USM) in Hattiesburg where he served as Chief Development Officer since April 2016. Rosengrant, a 28-year education advancement professional, successfully re-engineered the major gift fundraising operation at USM (major gifts, planned giving, corporate & foundation relations, research) and is currently managing USM's comprehensive capital campaign. Three of the USM's largest individual gifts were secured through his campaign efforts.
Rosengrant also will serve as the Executive Director for the FSU Foundation, a private non-profit organization which raises funds to benefit the University. He will be responsible for advancement services, career services, corporate and foundation relations, alumni relations, university development, fund-raising, planned and deferred gifts, and endowments and special gifts.
---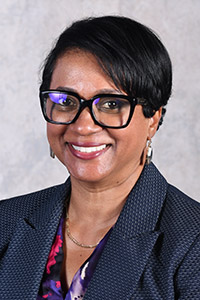 Samantha Hargrove has been named Chief of Staff. She will be responsible for the day-to-day administrative and operational functions of the University. Hargrove will work closely with the Chancellor and the cabinet members to manage the overall operations of FSU, while also providing oversight for the Office of Communications and Human Resources.
Hargrove brings more than 25 years in the communications field, 15 years within the UNC System. She recently held a position as the Director of Marketing Communications for the UNC System, where she served as the marketing and communications staffer on the Board of Governors Historically Minority-serving Institutions committee and the Racial Equity Task Force. Previously, she served as Director of Marketing and Communications in the Division of Student Affairs at North Carolina Central University, and Director of Media Relations at North Carolina A&T State University.
---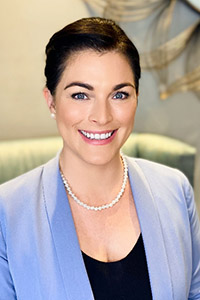 Siobhan Norris will be the Associate Vice Chancellor for Military Affairs - a new role created to better support the University's footprint within military relations in North Carolina and nationally in addition to supporting military-affiliated students and veterans. Before coming to FSU, Norris served as program manager for Military and Veteran Education at the UNC System. She is a U.S. Army veteran with 15-plus years of professional experience with a proven track record of building strategic partnerships, advocacy, and team building.
Norris will work to build stronger partnerships with military officials at Fort Liberty, throughout the state, and across the nation, in support of the University's strategic goals.
---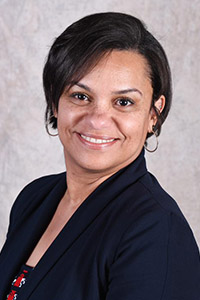 Minda Watkins is the new Deputy Chief of Staff and Secretary to the University. She will be responsible for leading a team of professionals who manage the operations of the Chancellor's office, while providing oversight for the protocols and procedures within the leadership team and assisting Chancellor Allison in the implementation of a new and improved FSU Customer Care program that will be established campus wide. She will also manage a team of staffers and liaison with the Board of Trustees.
Previously, Watkins served as special assistant to the President of the UNC System and was recently named Director of Presidential Administration and Operations, where she managed the Office of the President. She was successful in reorganizing the direct report structure to create positions for easier workflow, revamped the front office structure to allow for assistance within the departments to cut down on costs of new hires, worked with direct reports on professional development which led to placing temporary employees into permanent positions and the promotion of six of her direct reports. Watkins has successfully served as a special assistant for three UNC System Presidents.
---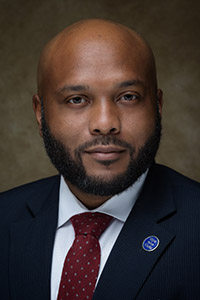 Wesley Fountain has been named Director of Community Relations and Economic Partnerships. Fountain previously was Director of Constituent and Community Relations at FSU.
In his new role, Fountain will serve as a liaison and the point of contact between the university and all levels of community agencies and organizations within the Sandhill Region. Fountain will also work with city and local and regional businesses and corporate leaders on establishing stronger FSU economic partnerships and business ventures.
---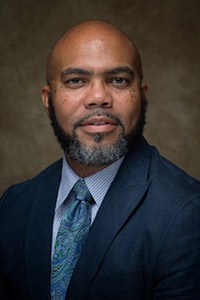 Terrance Robinson will become Special Assistant to the Chancellor. Robinson will provide high-level administrative and logistical support to assist the Chancellor in carrying out daily responsibilities. He will serve as a focal point on Chancellor briefing papers, managing complex correspondence matters and performing a wide range of complex projects for or on the Chancellor's behalf. He also will support the management of the Office of the Chancellor's budget and other special assignments.
Robinson previously worked in FSU's Office of Legal Affairs as the legal assistant and budget manager for the Office of the Chancellor and Police and Public Safety. He has been at FSU for 20 years.
---
Phillips, Fountain, Hargrove, Watkins and Robinson will begin their new roles on April 1. Norris will start April 19. Rosengrant's will begin during the first week of May 2021. All will join a leadership team to include General Counsel Wanda Jenkins, Vice Chancellor for Business and Finance Carlton Spellman, Athletic Director Anthony Bennett, Interim Vice Chancellor for Student Affairs Dr. Juanette Council, Interim Provost and Vice Chancellor for Academic Affairs Lee Brown, Vice Chancellor for Information Technology Nick Ganesan, and Associate Vice Chancellor for Communications Jeffery Womble.