FSU Computer Science Students' NASA Experience Leads to New Business Venture
The FSU team received a grant to pursue market research and customer discovery
Date: November 22, 2022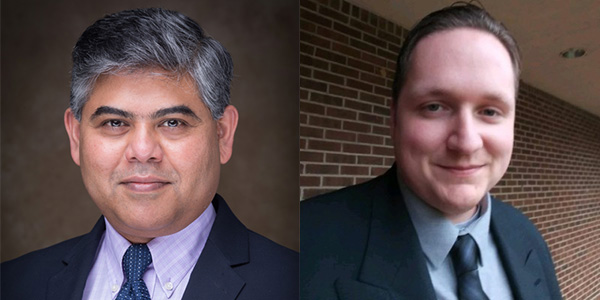 Pictured: Dr. Sambit Bhattacharya (left) & Daniel Rundell (right)
---

Fayetteville, N.C. (November 22, 2022) – A group of Fayetteville State University (FSU) computer science students and alumni is looking for potential partners in a new entrepreneurial project thanks to the NASA Innovation Corps (I-Corps) Pilot program grant.
NASA and the National Science Foundation (NSF) provided the opportunity to the team, with Sambit Bhattacharya, Ph.D., FSU professor of computer science as the principal investigator and technical lead. Daniel Rundell, a 2021 graduate of FSU's MBA program, is serving as the entrepreneurial lead. The industry advisor for the project is Dewayne Cecil Ph.D., founder and director of Destination SPACE, Inc. and former chief scientist at NASA.
Through this program NASA's Science and Space Technology Mission Directorates are offering a new pathway to train faculty, students in higher education, post-doctoral students, and other researchers to participate in I-Corps. The NASA I-Corps™ Pilot aims to accelerate the transition of promising ideas from the lab to the marketplace while encouraging collaboration between academia and industry.
The FSU students, studying under Dr. Bhattacharya, participated in NASA's first Minority Serving Institutions Space Accelerator program this past summer. They spent 10 weeks with the global aerospace accelerator Starburst, receiving hands-on coaching and business advice. They were also encouraged to think and act like a startup business, receiving funding, training and mentorship to help market their work.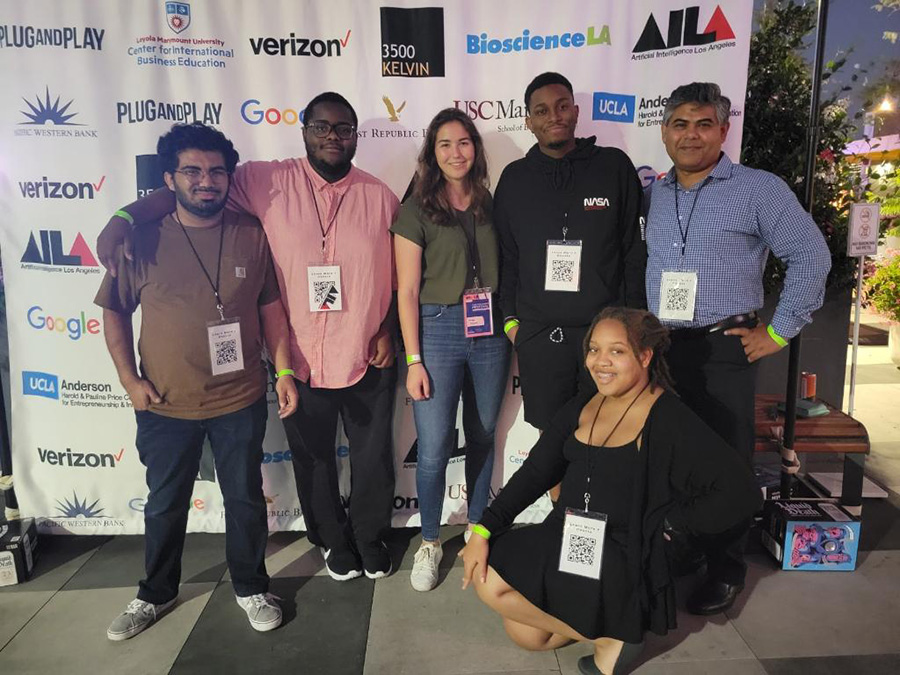 Now, the I-Corps grant enables them to conduct market research and customer discovery to begin making their small business idea a reality.
"We're looking at a number of potential customers, including NASA, the North Carolina Department of Transportation and some smaller businesses in North Carolina," said Bhattacharya. "It's exciting to think about a product that started in our classroom making an impact in the world."
The team's project, "Autonomous Systems with On-Demand Interference from Perception Pipelines," improves the execution of artificial intelligence (AI) software programs designed to solve technical challenges in earth observation systems like processing and sending data from satellites through the downlink to earth-based computers.