FSU Marching Band Rises to Number 1 in the Rankings despite adversity
Date: November 07, 2018
The Fayetteville (North Carolina) State Marching Bronco Xpress, on the strength of its performances in drill and design and musicality, came out atop the latest edition of the ESPN/The Undefeated Band Rankings.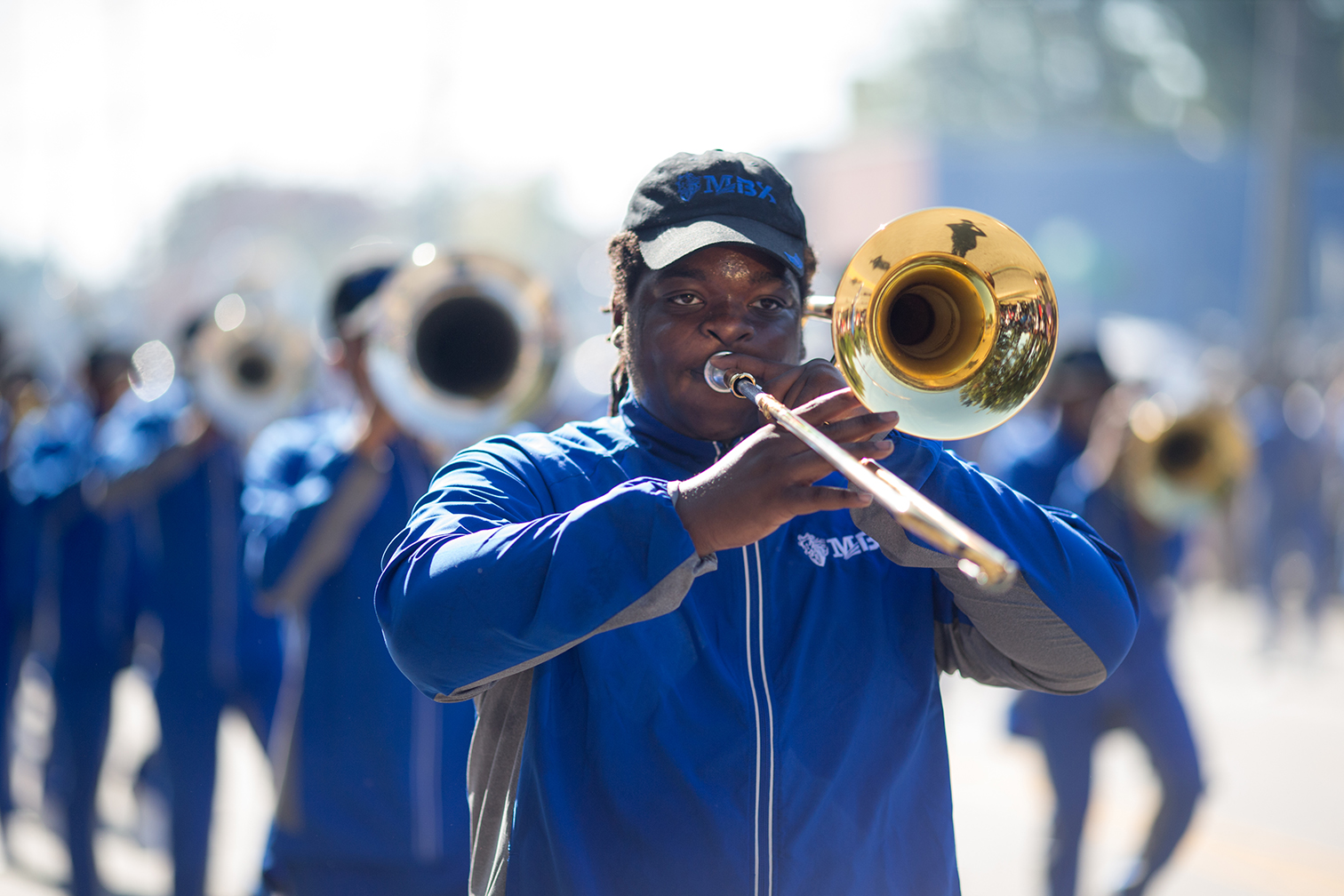 Fayetteville State replaces the Miles College Purple Marching Machine, which had been the top Division II band for two straight rankings. The current version, the fourth installment for this season, covers Oct. 15 through the homecomings of Nov. 3. The Marching Bronco Xpress will put its pride on display this weekend when the football team plays Bowie State in the CIAA championship game in Salem, Virginia.
Bethune-Cookman remains in the top position in the Division I rankings by a wide margin. Tennessee State moves to No. 2, knocking North Carolina A&T to No. 3. The Marching Wildcats, based on their top ranking in the Division I auxiliary, drum major and drill and design categories, were the top band by a wide margin.
"We work hard on the smallest of details and set a standard of excellence for practice physically, musically and academically with energy and teamwork," said Donovan Wells, director of bands at Bethune-Cookman. "We aggressively attack our weaknesses while standing on our strengths.
"We strive for a high level of consistency from one performance to the next. Not just having a great performance, but can you have a great performance every time? Lastly, I must motivate, agitate, lift you up or even tear you down to get the very best from everyone, including me, no exceptions."
There are separate rankings for bands from NCAA Division I and Division II schools, which include the Mid-Eastern Athletic Conference (MEAC), Southwestern Athletic Conference (SWAC), Central Intercollegiate Athletic Association (CIAA) and Southern Intercollegiate Athletic Conference (SIAC) and independent schools, such as Tennessee State and Edward Waters College.
Read the original article and rankings.
Fayetteville State's Marching Band Finds Strength in Adversity. Read the full article here.