FSU Names New Dean of College of Health, Science and Technology
Date: September 17, 2021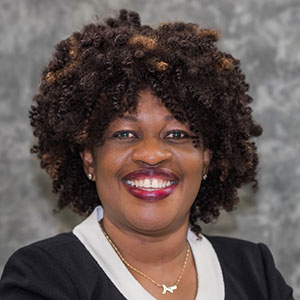 Fayetteville State University has named Dr. Afua Arhin as the new Dean of the College of Health, Science, and Technology. Previously Dr. Arhin was Associate Dean of School of Nursing at Fayetteville State University (FSU).
Dr. Afua Arhin brings over 25-years of related experience in Nursing Education and extensive expertise in educational program improvement and enhancement, as well as program growth. In addition to revamping the nursing program at Fayetteville State University from the ground up, she has spearheaded several innovative programs at FSU through grant funding including the Veterans in the Community Project (VACOM). Dr. Arhin is passionate about the educational outcomes of students of color and as a result, has targeted her career to serving Historically Black Colleges and Universities (HBCU). Dr. Arhin has served as a faculty member and administrator at HBCUs including FSU, Grambling State University, and Florida A&M University. Dr. Arhin holds a Ph.D. from the University of Florida, and an MSN from the University of Wisconsin in Madison.
In her new role at FSU, Dr. Arhin will be responsible for providing oversight of the Departments of Biological and Forensic Sciences, Chemistry and Material Sciences, Mathematics and Computer Science, and the School of Nursing.