FSU Professor Receives $1.6M NIH Grant to Support Undergraduate Research Initiative
Date: April 27, 2022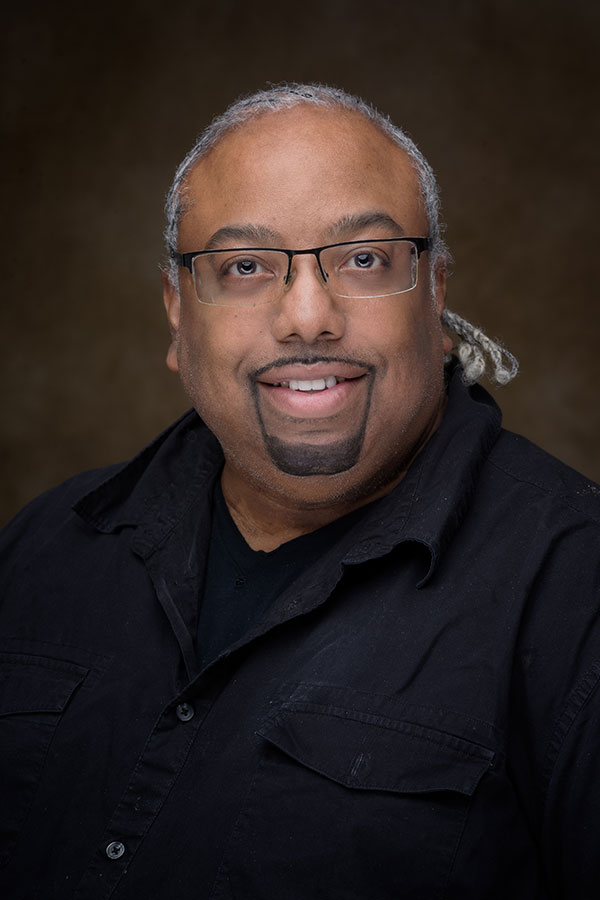 Additional support and assistance for Fayetteville State University undergraduate students majoring in biology, chemistry, forensic science, mathematics, and computer science is now available through a $1.6 million National Institutes of Health (NIH) grant recently awarded to Professor James E. Raynor Jr. Ph.D.
The grant will be used to establish the Undergraduate Research Training Initiative for Student Enhancement (U-RISE) program, which will provide resources for students from historically marginalized communities to succeed in college and transition into biomedical, research-focused Ph.D. programs following graduation from the university.
"FSU has been hard at work ensuring that students have access to everything they need to be successful. From reducing tuition to rethinking our organizational structure to better serve students, we believe in keeping our students' best interest at the heart of what we do. This grant helps us take another step in the direction of providing unfettered access to fields of study that, historically, have been inaccessible to students from underrepresented communities. We are excited about the promise U-RISE holds for FSU's students." says, Dr. Monica Leach, Provost, and Senior Vice Chancellor for Academic Affairs Division of Academic Affairs.
U-RISE will provide trainees a series of mentoring, research training and professional development activities beginning the sophomore year of college through the senior year. Trainees will also be provided a monthly stipend, tuition, health insurance and support for travel to scientific conferences.
Funneled through the National Institute of General Medical Sciences, the U-RISE program replaces the former FSU-RISE program, which Raynor served as program director for 14 years. Under his leadership, the program served over 300 students from disadvantaged backgrounds, resulting in high graduation rates and many transitioning to advanced degree programs at research-intensive institutions such as University of North Carolina at Chapel Hill, Harvard University, Johns Hopkins University, Cornell University and more.
Dr. Raynor is a native of Hamilton, North Carolina. He was born the son of James and Cora Raynor, Dr. Raynor reflect, "To achieve, you must believe in yourself and with God's help, all things are possible."
A testament to the successful outcomes of FSU-RISE, FSU Department of Biological and Forensic Sciences' Danielle Graham, Ph.D. and Justin Graham, Ph.D. were former participants who are now thriving FSU faculty members.
Applications are now available for the fall 2022 cohort of the U-RISE program. Serious-minded sophomore, junior and senior applicants should be interested in research training for admission into a research-focused, biomedical Ph.D. graduate school program, upon graduating from FSU. Additional applicant information can be obtained by contacting Raynor Jr., at jraynor@uncfsu.edu.