FSU School of Nursing - Truist Mobile Health Unit Ribbon Cutting
Date: August 23, 2021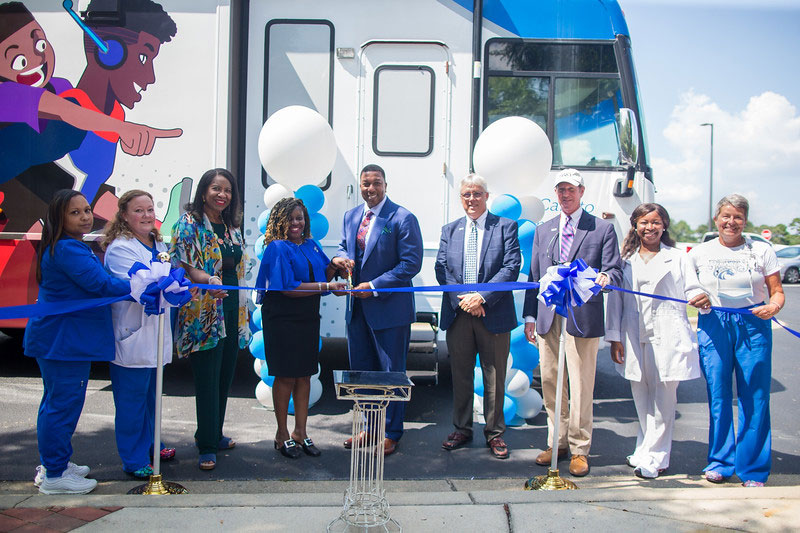 Today, Fayetteville State University (FSU) School of Nursing in partnership with Truist Mobile Health announced their ribbon cutting for mobile health units scheduled to take place on Tuesday, August 24, 2021, at 2:30 pm EST. The ribbon cutting ceremony will take place at the Southeastern NC Nursing Education and Research Center East Entrance and Adjoining Parking F1.

FSU Chancellor Darrell T. Allison stated, "Today's launch of the Modified Mobile Health Unit reminds us that no person in Cumberland County should be without medical attention because of finances or proximity. The Modified Mobile Health Unit brings an affordable solution to quality health care wherein FSU students simultaneously get hand-on experience. This is another example of how FSU has triumphed in the time of a global pandemic. Tomorrow, we celebrate this momentous occasion to further prove that we are doing what we said we would by serving the citizens of Cumberland County and this state. I could not be happier that we will have the ability to witness and celebrate the introduction of this mobile medical clinic."
FSU and Truist continue to partner in successful endeavors with the commonality of enhanced community service. "At Truist, our purpose is to inspire and build better lives and communities," said Phil Marion, Eastern North Carolina regional president for Truist, on behalf of Truist Foundation.
The mobile medical clinics' slogan "Bringing Care to Community" is painted on the side of each mobile clinic for visitors to relish in as a symbol of FSU's example and service.