Fayetteville State University Student Wins Geoint Women of Color Award
Date: October 04, 2020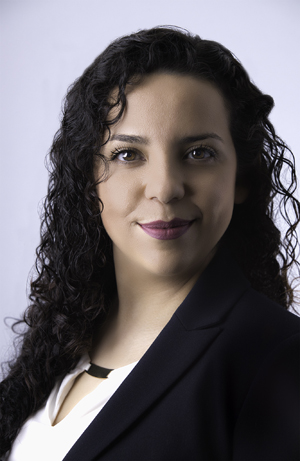 Fayetteville State University (FSU) student Alejandra Marquez was honored recently with the GEOINT (Geospatial Intelligence) Women of Color Award during the live GEOINTegration Summit Award session organized by the United States Geospatial Intelligence Foundation (USGIF). Marquez's poster presentation involved the use of geospatial data to map and analyze the spatial pattern of planned parenthood and its effect on teen birth rates in the United States. Marquez is a senior majoring in interdisciplinary studies with a minor in geospatial intelligence.
The award presenters were looking for excellent African, Asian (including Asian American, Pacific Islander, Arab or Middle East Asian), Latin American, or American Indian (including African Native American or Alaskan Native) descent from all universities across the country to participate in the event. The award was sponsored by Dr. Tim Walton (James Madison University) in honor of his wife, Elizabeth Walton, who passed in 2018 after having served as an analyst at CIA for more than 30 years. Ms. Walton strongly believed that her education (Bachelor of Arts Degree from Johns Hopkins University and a Master of Arts Degree from George Washington University) was a significant part of her success, and Dr. Walton helped carry on her legacy.
FSU and Marquez will be featured in an upcoming press release of the USGIF. USGIF is the first and only foundation where members can work together-toward a mutual goal of improving our nation's security through the benefits of their work.
USGIF is the only organization of its kind aimed at bringing together the many disciplines involved in the geospatial intelligence sector to exchange ideas, share best practices, and promote the education and importance of a national geospatial intelligence agenda.