FSU Students Kiante Bennett and Jourdan Mobley Spent their Winter Break Studying Business Management in Rio de Janeiro, Brazil
Date: January 27, 2020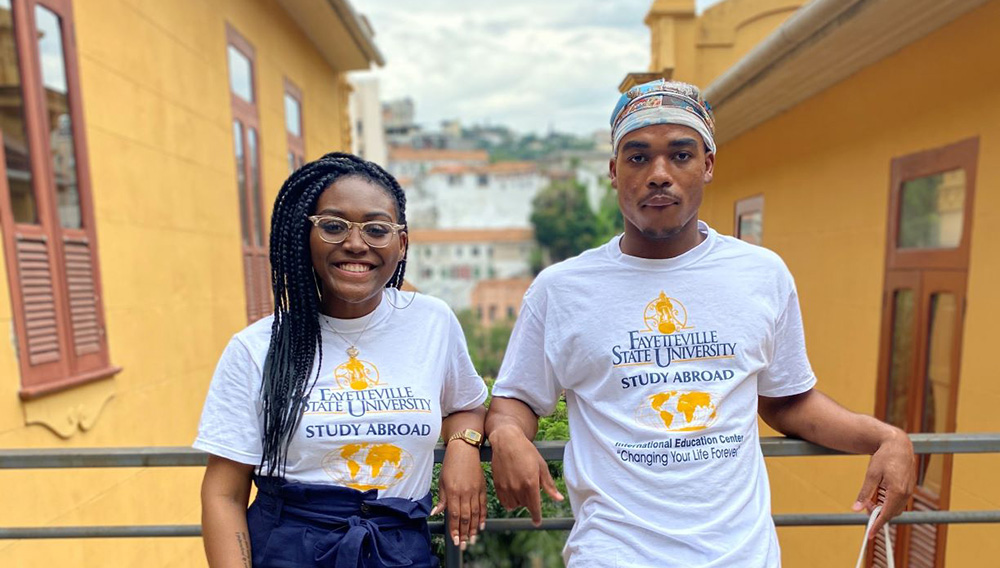 Kiante Bennett, Fayetteville State University Student Body President, and Jourdan Mobley, on the Fayetteville State University Football Team, traveled to Rio de Janeiro, Brazil for 4 weeks during their winter break to study International Business Management.
Studying abroad helps students develop skills for living in a globally interdependent and culturally diverse world, and contributes to a more peaceful global community by humanizing international relations.
To learn more about studying abroad while at FSU, please join Deborah Vasquez, FSU Study Abroad Advisor, in RJSC, Room 238 Thursday, January 30, at 2:00 p.m.