FSU Students Visit SAS Institute
Date: November 12, 2019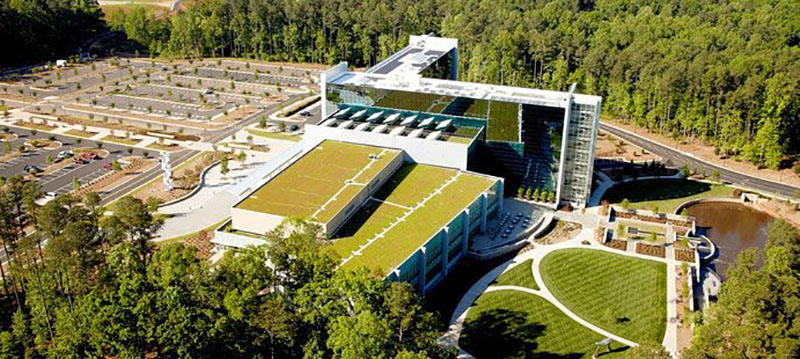 To foster career readiness of its graduates, Fayetteville State University (FSU) faculty and students from the Broadwell College of Business and Economics (BCBE) and the College of Arts and Sciences had an exciting day at SAS Headquarters in Cary, N.C., as part of the SAS HBCU STEM Connect 2019.

SAS HBCU STEM Connect Event provides opportunities for students to join employees from SAS' Black Initiatives Group (BIG) and networking with Black Excellence at SAS. BCBE's commitment to educate more business graduates with analytics skills is endorsed by a joint SAS Certification for Business Intelligence and Data Analytics.

With the support of the Career Path Initiative of FSU, 20 students from BCBE and four students from College of Arts and Sciences, along with 3 faculty members, attended an exclusive event to learn about analytics, SAS products, customers, and internship and full-time opportunities. Throughout the day, students and faculty attended seminars to learn about machine learning and artificial intelligence; Data for Good Initiative of SAS as part of serving the 17 UN Global Goals; and obtained introductory SAS training.

BCBE students were highly interested in turning data into goods using SAS. Mary Osborne's engaging presentation about using analytics to help disaster victims and animals in danger of extinction attracted students' attention. Following the seminars, participants had networking opportunities with SAS employees as well as other HBCU participants.

About SAS Institute, Inc. SAS Institute is a developer of analytics software based in Cary, North Carolina. SAS develops and markets a suite of analytics software, which helps access, manage, analyze and report on data to aid in decision-making. "A trusted analytics powerhouse for organizations seeking immediate value from their data. A deep bench of analytics solutions and broad industry knowledge keep our customers coming back and feeling confident. With SAS®, you can discover insights from your data and make sense of it all. Identify what's working and fix what isn't. Make more intelligent decisions. And drive relevant change."
About Fayetteville State University
Fayetteville State University is a constituent institution of The University of North Carolina System and the second-oldest public institution of higher education in the state, having been founded in 1867. FSU is a historically black university offering degrees at the baccalaureate, master's, and doctoral levels. With more than 6,500 students, Fayetteville State University is among the most diverse institutions in the nation. To learn more about Fayetteville State University, visit www.uncfsu.edu.