FSU to Graduate 1,412 During Spring Commencement May 7, Entrepreneur and Philanthropist Nicholas Perkins to Keynote
Date: May 07, 2022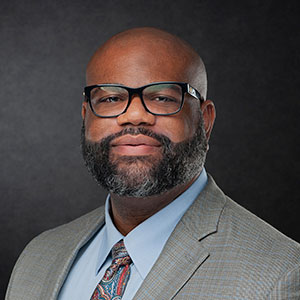 Fayetteville State University is excited to celebrate the graduating class of 2022 and welcome a host of family and friends to its spring 2022 commencement ceremony, Saturday, May 7, at 9 a.m., in the Luther "Nick" Jeralds Stadium on the university's west campus. FSU will welcome businessman, philanthropist and chairman, president, and CEO of Perkins Management, Black Titan Franchise Systems, LLC., and Fuddruckers restaurant franchise owner, Nicholas M. Perkins.
The university is set to confer 1,067 bachelor's degrees, 332 master's degrees and 13 doctoral degrees. Students will receive four guest tickets and participate in one inclusive commencement ceremony. Additionally, a live stream will be available online for extended public viewing. Complete details are available on the FSU Commencement website.
In August 2021, Perkins closed a historic deal, acquiring Fuddruckers from Houston-based Luby's, Inc., in a transaction valued at $18.5 million. An innovative entrepreneur, Perkins' latest acquisition encompassed ownership of the Fuddruckers brand worldwide, including eateries in Canada, Mexico, Panama and the United States. He previously acquired 14 U.S. Fuddruckers franchises, making him one of the chain's major franchisees.
Born and raised in Fayetteville, North Carolina, Perkins owns and operates several food-industry companies and is a board member of the National Urban League. An alumnus of Fayetteville State University, who later earned an MBA from Howard University, Perkins has donated millions of dollars toward historically black college and university (HBCU) scholarships over the past 11 years.
Reared in a single-parent home, Perkins is committed to creating employment opportunities within the African American community. When he was 24, he created the Perkins Management Company, a North Carolina firm that specializes in providing contract-food services. Within a month of acquiring Fuddruckers, Perkins opened a restaurant at the HBCU Benedict College, in Columbia, South Carolina, marking the first time in Fuddruckers' 42-year history that the brand has been on a college campus.
A self-proclaimed dreamer, Perkins believes his path in life has been communicated to him through his vision, passion and faith.
Complete details regarding FSU commencement exercises are available online. Media interested in obtaining credentials to cover the ceremony should RSVP to associate vice chancellor of strategic communications Joy Cook at jcook15@uncfsu.edu, and pick up credentials by Thursday May 5, 2022. Please note, requesting a credential does not indicate automatic approval.