FSU Website Receives Award
Date: March 04, 2019
Out of 900 award entries Fayetteville State University was recognized at the CASE District III Awards Ceremony in February.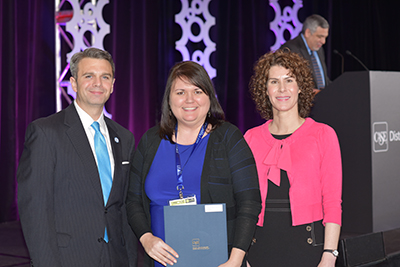 Fayetteville State University launched a new website redesign in January 2018. The marketing team was recognized during the awards ceremony in Atlanta with the honor of Special Merit. This is the second award received by the team for their work on the redeisgn. HBCUGrow recognized them earlier this year.
To learn more about CASE District III winners, view their website.
About CASE District III
CASE District III advances and supports educational and professional institutions in the southeastern United States by enhancing the effectiveness of the alumni relations, fundraising, communications, marketing and other advancement professionals who serve them.