FSU's Joshua Williams Drafted by the Kansas City Chiefs
Date: April 30, 2022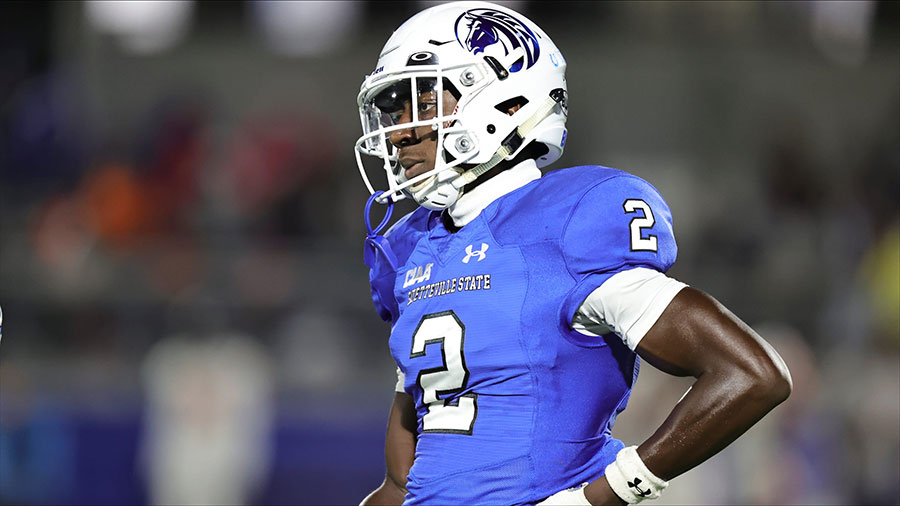 The former cornerback for Fayetteville State University was chosen Saturday, April 30 in the fourth round with the 135th pick by the Kansas City Chiefs in the National Football League draft, televised on ESPN from Las Vegas.
"I am super happy right now and just taking it all in," said Joshua. "What a blessing it is to have the opportunity to begin a professional career playing a sport that I love. I have always dreamed of playing in the NFL. This is truly a dream come true."
The last time a player was chosen from Fayetteville State was 1976. A Fayetteville native, Williams is only the second player drafted from an Historically Black College and University (HBCU) since 2020.
"This is a major accomplishment for Joshua [Williams] and the Fayetteville community," said Director of Athletics Anthony Bennett. "To be the first HBCU student-athlete to be drafted in the past two years speaks volume of his talent and the development of the football program at Fayetteville State."
"We are extremely proud of Josh and all that he has accomplished thus far," said Head Football Coach Richard Hayes. "He is well prepared for this moment and will represent Fayetteville State and the Fayetteville community in a positive way at the next level.
"The best way to describe Joshua Williams is he has the confidence of Deon Sanders with the demeanor of Barry Sanders." Sportswriter Martenzie Johnson
Williams began mapping his journey to the NFL at 10 years old. He grew up watching the Washington Redskins with his father, George. He played other sports - and holds the Jack Britt High School record in the 100-meter dash - but his future was squarely focused on football.
The 6'3", 197-pound Williams switched from receiver to defensive back after his junior year. Even with only a few Division II offers to his name and a year spent at Palmetto Prep Academy in Columbia, South Carolina, after high school, Williams kept moving forward in pursuit of his dream to eventually play professionally.
According to a recent report on lastwordonsports.com: "After spending the past four years at Fayetteville State University, cornerback Joshua Williams ... declared for the 2022 NFL Draft. Williams is an interesting prospect, coming from a Division II school and has picked up considerable interest over the past few months. In 2021, Williams finished the season with 31 tackles, nine passes defended, and three interceptions in nine games."
"The best way to describe Joshua Williams is he has the confidence of Deon Sanders with the demeanor of Barry Sanders," wrote Martenzie Johnson in a story about Williams recently published in andscape.com.