Great Business Schools Names FSU Master's in Entrepreneurship Most Affordable in The Country and Among the Nation's Best
Date: October 28, 2020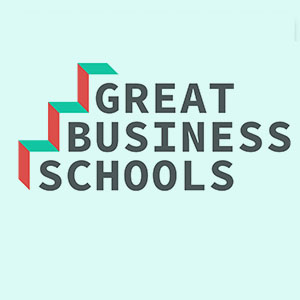 Great Business Schools (GBS), a free online guide that takes students from the decision to attend business school all the way to an application and acceptance, has released its list of the 10 Most Affordable Entrepreneurship Master's Degrees for 2021, and Fayetteville State University's (FSU) program tops the list.
FSU and the University of North Carolina at Chapel Hill are the only North Carolina institutions with a Top 10 ranking. Other programs include the University of Florida, Washington University in St. Louis, Mo., and Temple University.
In recognizing FSU, GBS stated: "The Broadwell College of Business and Economics prepares students for rewarding careers in business. The school is AACSB-accredited and prides itself on its affordability. Broadwell helps connect students with employers for internships and other employment opportunities. The school provides entrepreneurship support, experience working on real-world projects, professional certifications, and career skills training, all of which help prepare students for their future careers in business. The Broadwell College of Business and Economics promotes economic and entrepreneurial education to transform the region's economy."
GBS also did a listing of the Best Entrepreneurship Master's Programs for 2021 and FSU's Broadwell College of Business and Economics was included. Of the 57 programs listed, FSU, UNC-Chapel Hill and Western Carolina are the only North Carolina schools to be named. Additionally, FSU is the only historically black college and university (HBCU) in the country on the list. Other institutions listed include Harvard University, Indiana University, Massachusetts Institute of Technology, the University of Pennsylvania, and the University of Virginia, among others.
GBS noted: By covering a range of traditional campus and online programs, GBS rankings seek to provide direction for all sorts of students. The opportunity to build connections and network in an on-campus entrepreneurship program can lay the groundwork for future collaboration. With online programs, "By working and learning at the same time, you get the best of both worlds while working toward your future," the editors assert; "An online degree program maximizes your earning potential and increases the number of opportunities you have for advancement." The editors point out, "The masters in entrepreneurship program is a place for students to find their career passion and combine the education from their undergraduate degree with the refined focus of the master's degree."
To view the 10 Most Affordable Entrepreneurship Master's Degrees for 2021 go to: https://www.greatbusinessschools.org/affordable-entrepreneurship-masters/
To view the Best Entrepreneurship Master's Programs for 2021 go to: www.wicz.com/story/42829404/great-business-schools-releases-national-rankings-of-entrepreneurship-masters-programs