Fayetteville State University Director Selected to Serve on Gates Foundation Executive Committee
Date: November 27, 2018
Dr. Bonnie Grohe, Director of Faculty Development and Online Education at Fayetteville State University (FSU), has been selected to serve on the Course Ware in Context (CWiC) Executive Committee administered by the Digital Learning Solutions Network (DLSN).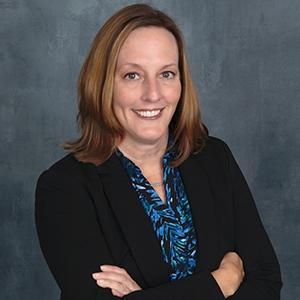 The network is funded by the Bill and Melinda Gates Foundation. Grohe will serve a one-year term that began in September of this year.

The executive committee includes higher education leaders dedicated to the growth and development of digital learning at their institutions and in the field. The CWiC Framework supports decision-makers in effectively exploring and implementing digital courseware solutions. The goal is to advance the adoption of high-quality digital courseware in higher education and ultimately achieve improved outcomes for students.

Executive committee members are expected to devote extensive time to activities that will further the framework's maintenance, adoption and general governance.

Grohe's service on the committee provides FSU with immediate access to the framework and a diverse network of educational technology professionals to learn and share best practices with.

An associate professor of criminal justice at FSU, Grohe earned master's and doctoral degrees from the University of Texas at Arlington. Her research interests include innovative methods and evidence based best practices for online teaching and learning, perceptions of crime, and fear of crime.

For additional information on the CWiC Framework, visit: http://coursewareincontext.org/.

About Fayetteville State University
Fayetteville State University is a constituent institution of The University of North Carolina and the second-oldest public institution of higher education in the state, having been founded in 1867. FSU offers degrees at the baccalaureate, master's, and doctoral levels. With more than 6,300 students, Fayetteville State University is among the most diverse institutions in the nation. To learn more about Fayetteville State University, visit https://www.uncfsu.edu. Chancellor James A. Anderson is the 11th chief executive officer.