Judge Charles Pritchard Visited ENGL 381: Legal Writing on March 17, 2021
Date: March 25, 2021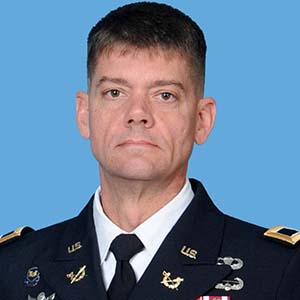 On Wednesday, March 17, Judge Charles Pritchard visited ENGL 381: Legal Writing. Pritchard serves as the Chief Circuit Judge of the U.S. Army Trial Judiciary, 2nd Circuit, at Fort Liberty. In this role, he supervises and oversees Army circuit courts located across the Southeast.
Legal Writing is a course for students with an interest in legal careers and graduate education. Housed in the Department of English, this course is part of the B.A. in English Language and Literature with a Pre-Law and Paralegal Studies Concentration. In this course, students develop their skills as readers and writers. They work closely with different kinds of writing encountered in law, including law review articles, case briefs, and Supreme Court opinions.
Judge Pritchard talked with students about his path to law, key features of strong legal writing, and some of the best persuasive strategies used by effective writers. Students had the opportunity to ask him questions about civilian versus military law, his experiences in the court, and ways that he maintains and builds his skills as a reader and writer.
*Disclaimer: Neither Judge Pritchard nor the U.S. Army endorses Fayetteville State University and/or its programs.