Looking Forward: A Statement By Mr. Stuart Augustine, FSU's Board of Trustees Chairman
Date: March 08, 2021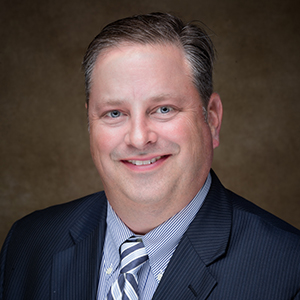 As chair of the Board of Trustees and the Search Committee, it was my responsibility to ensure that a fair and deliberate process was conducted in accordance with state law and consistent with UNC Board of Governors' policies. I am confident that occurred. Each involved party - including the Search Committee and Board of Trustees - was deeply committed to finding the best candidate to lead FSU and represent our Bronco community. After an arduous search process, Mr. Darrell T. Allison was elected by the University of North Carolina Board of Governors, following his nomination by UNC System President.
Chancellor-Elect Allison is an experienced, innovative and dynamic leader with a vision to address the challenges facing universities, in general, and FSU, in particular. Chancellor-Elect Allison is a longtime education advocate uniquely familiar with the UNC System, where he served on the Board of Governors and made it his mission to visit and understand the strengths and challenges faced by each institution. Most of all, he was a champion of the UNC System's historically minority-serving institutions, securing more than $3 million in funding for FSU. As an HBCU graduate himself, we believe in his passion to see FSU thrive and confidently move FSU forward.
FSU has an unchallenged place in history, and we endeavor to stamp our place in the future via our motto, Res Non Verba, Deeds Not Words. As we turn the page to our next chapter in the university's history, we are anticipating great things from Chancellor-Elect Allison.
He has started the process of building a relationship with the FSU family - students, faculty, staff, and alumni - in an effort to better understand their concerns and listen to their ideas on FSU's future. His expansive career in education and service to the UNC System has been important to this state, especially our HBCUs, and we look forward to his leadership as he builds upon FSU's great legacy.
Board of Trustees Chairman Stuart Augustine