MBA Graduate Passes the Certificate in International Financial Reporting (CertIFR) Exam
Date: July 08, 2020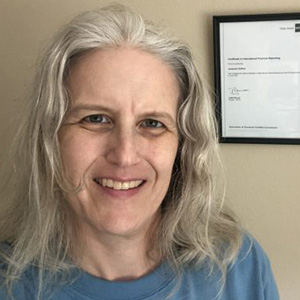 Jacquelyn Ruffner, who earned her MBA from Fayetteville State University in 2018, recently passed the Certificate in International Financial Reporting (CertIFR) exam, a prestigious certification awarded by the Association of Chartered Certified Accountants, the oldest and most widely recognized accounting certification body in the world.
The certification was earned as part of Dr. Robert McGee's summer, 2020 ACCT650 International Accounting class.
McGee is an Associate Professor of Accounting at Fayetteville State University.
Ruffner plans to apply the post-MBA credits to her Doctoral Degree at Franklin University when she attends this fall.