Fayetteville State University's MBA Program Recognized as the Most Affordable in the Nation
Date: July 31, 2019
Fayetteville State University's (FSU) on-line MBA degree program is ranked No. 1 on Great Business Schools list of the 10 Most Affordable. FSU is the only North Carolina school and the only historically black college and university (HBCU) in the top 10.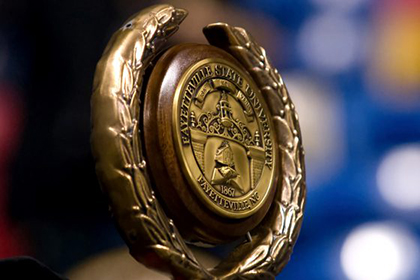 According to Great Business Schools, its mission is to take students from the decision to attend business school all the way to an application and acceptance. Great Business Schools noted that it doesn't worry about which schools are the "best," but it focuses on what makes business schools great places for students to learn and grow.

Great Business Schools also noted that because the emphasis of the Most Affordable ranking is cost, programs are presented simply in order of tuition rate, as reported by the Integrated Postsecondary Education Data System (IPEDS). However, cost was not the only factor in selecting programs; all colleges and universities in the Most Affordable ranking are regionally and program accredited, and have established a national reputation for quality.

FSU's Broadwell College of Business and Economics is accredited by the prestigious Association to Advance Collegiate Schools of Business (AACSB). In order to earn AACSB accreditation, a business program must demonstrate that it has a high-quality, engaged faculty delivering impactful, innovative results for its students and for the community. Less than 30% of United States business schools and less than 5% of business schools worldwide have earned this distinction. To learn more, please visit our MBA website.

AACSB Business Schools must comply with strict standards regarding the use of full-time faculty members who sustain currency and relevance through scholarly activities (e.g., discipline-based research) or linkages to professional engagement activities (e.g. consulting and other linkages to practice). Faculty are required to interact with students both in and outside of the classroom. Schools with the accreditation are required to continually undergo curricular program review and revision and to introduce new programs that are designed to enhance the readiness of our student body for entry into our international and culturally diverse marketplace.

Companies are aware of business schools which hold AACSB accreditation. As such, AACSB accreditation can enhance opportunities for student participation in internships and cooperative programs as well as permanent job opportunities.

To view the complete list of the 10 Most Affordable Online MBA Degree Programs for 2020 by Great Business Schools, go to https://bit.ly/2T0z70d.

About Fayetteville State University
Fayetteville State University is a constituent institution of The University of North Carolina and the second-oldest public institution of higher education in the state, having been founded in 1867. FSU is a historically black university offering degrees at the baccalaureate, master's, and doctoral levels. With more than 6,300 students, Fayetteville State University is among the most diverse institutions in the nation. To learn more about Fayetteville State University, visit https://www.uncfsu.edu.