Mr. and Miss FSU Application
Date: January 16, 2020
The mission of the Fayetteville State University Royal Court is to empower and motivate the campus and community through excellence in leadership, scholarship, and service while upholding and fostering traditions of Fayetteville State University.​
Applications for Mr. and Miss Fayetteville State University 2020-2021 are now available on Bronco Advantage!
You can apply at the following link: https://uncfsu.campuslabs.com/engage/submitter/form/start/377918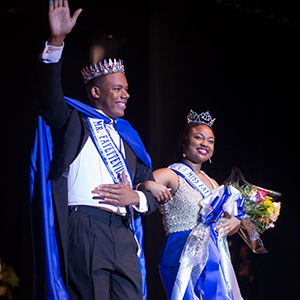 The application deadline is Thursday, January 23, 2020, at 11:59 p.m.
Join us for this year's Mr. and Miss FSU Pageant taking place on Saturday April 18, 2020, at 7:00 p.m. in Seabrook Auditorium. Admission is free.
We hope to see you there!