FSU Receives $300,000 Grant from UNCF to Develop Liberal Arts Innovation Center Aimed at Enhancing the Intersection of Liberal Arts with STEM Fields
Date: December 12, 2019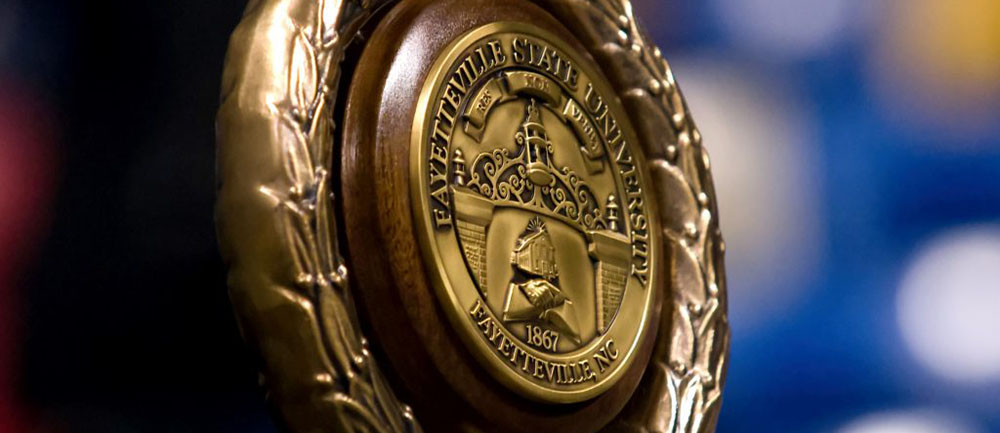 Funding will enable HBCUs to develop and test promising practices; research and disseminate knowledge;
and train and develop faculty and staff across higher education institutions
Fayetteville State University is pleased to announce it is among four other Historically Black Colleges and Universities (HBCUs) to receive a $300,000 grant from UNCF (United Negro College Fund) to create a Liberal Arts Innovation Center-with a STEM Focus. These funds will help the institution develop best practices that enhance university capacity to provide students with the interdisciplinary combination of soft skills and technical literacy needed for future success in careers and in life.
The FSU Liberal Arts Innovation Center will work with faculty at FSU and elsewhere to develop, test, and report on promising practices along three dimensions: (1) providing professional development to liberal arts faculty members around such major long-term information technology trends as artificial intelligence and blockchains-thus improving faculty ability to teach valuable linkages between liberal arts frameworks and technical disciplines; (2) providing professional development for STEM-focused faculty around relevant liberal arts disciplines, thus improving the ability of STEM faculty to infuse such liberal arts themes as communication, collaboration, creativity, and social consciousness in STEM curriculum; and (3) testing the efficacy of digital courseware designed to facilitate soft skill instruction in technical courses.
Fayetteville State University Interim Chancellor Peggy Valentine credits Steve Jobs, the co-founder of Apple, in acknowledging that "Technology alone is not enough. Technology in conjunction with liberal arts and humanities yields positive results that make our hearts sing. We look forward to creating new technological strategies that better link liberal arts with STEM disciplines and preparing our students for high impact innovation."
Other recipients of the UNCF LAIC grant are:
Voorhees College* in Denmark, South Carolina | Healthcare Liberal Arts Innovation Center
Talladega College* in Talladega, Alabama | Education Liberal Arts Innovation Center
Dillard University* in New Orleans, Louisiana | Finance Liberal Arts Innovation Center
The grants will be administered via the UNCF Career Pathways Initiative (CPI), funded by the Lilly Endowment, Inc. CPI is a three-pronged comprehensive approach to delivering career pathways for students: guided pathways, curricular enhancements, and integrated co-curricular engagement.
The goal of CPI is to help students find meaningful employment in their desired career fields. Awarded to UNCF in 2015, the $50 million Lilly Endowment marked the second-largest gift in UNCF history. Currently, 24 HBCUs or predominantly black institutions actively participate in the UNCF CPI. "The economic mobility for students who have a base in a liberal arts education is evident. UNCF is eager to cross-pollinate liberal arts pedagogy into professions that will provide the all-encompassing skill sets that 21st-century employers value," Dr. Michael L. Lomax, UNCF President and CEO said in a statement released by UNCF. "These critical skills can fuel students' careers forward with higher earning potential. Thank you to the Lilly Endowment for entrusting UNCF with this very important initiative."
*UNCF-member institutions