Meet Robert McGee: At 71, FSU professor is a martial arts champ
Date: March 07, 2019
Fayetteville State University accounting professor Robert McGee has won 445 medals in martial arts competitions.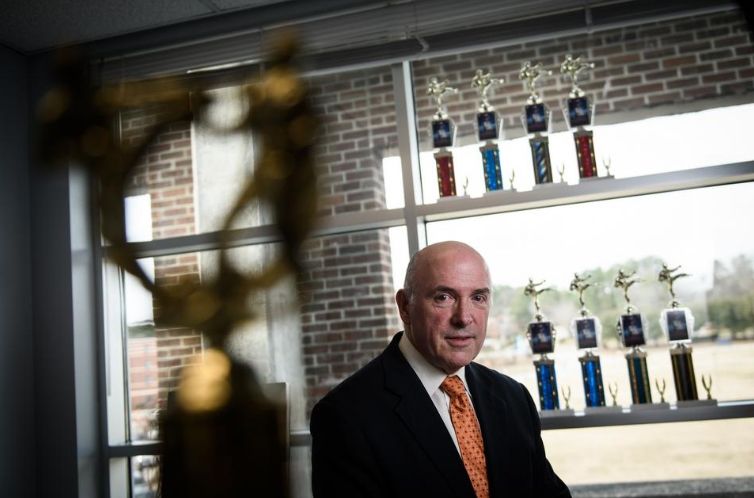 Robert McGee was 65 when he returned to the martial arts he had practiced when he was younger.

"I didn't know if I could do it anymore," he said. "I didn't have a heart attack, so I decided to keep going."

That was six years ago. Today McGee, an accounting professor at Fayetteville State University, has hundreds of martial arts medals under his belt, including five world championships. And he has no plans to quit any time soon.

McGee, a native of Erie, Pennsylvania, is a lawyer and certified public accountant who practiced in New Jersey and later Florida. He has also served as a teacher and consultant in countries around the world.

In high school, McGee had worked as a boxing sparring partner and later started learning the martial arts, studying under noted instructor Shigeru Kimura. But the demands of his profession caused him to drift away from the sport.

After McGee moved to Fayetteville in 2012, he saw a sign for the ATA Black Belt Academy. It reignited a passion for martial arts.

"I was getting out of shape," said McGee, who estimated he's lost 25 pounds since taking up the practice again.

McGee started studying tae kwon do and kung fu. He also took up tai chi.

Although a lot of years had passed since he had practiced martial arts, McGee said he quickly rediscovered the benefits of the practice.
Read the full article online at The Fayetteville Observer. Written by Rodger Mullen, Photo by Andrew Craft
Tags:
Broadwell College of Business and Economics
News