Reserve Officer Training Corps (ROTC) Roundtable
Date: March 17, 2022
The Reserve Officer Training Corps (ROTC) Roundtable is a collaboration between NCDMVA, NC State Archives, Fayetteville State University, and the Association of the United States Army (AUSA) in efforts to bring forth an informative, learning experience to Campbell Battalion and the greater Fayetteville region.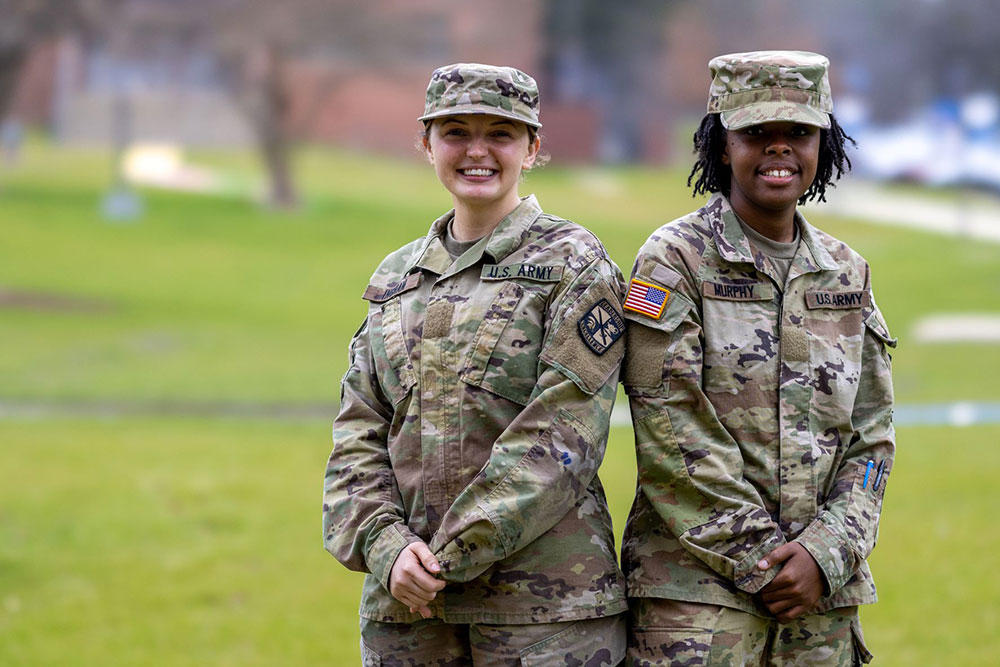 As part of our campaign to inform the public of the many contributions of African American service men and women to our state, the North Carolina Department of Military and Veterans Affairs is hosting the 2nd North Carolina ROTC Roundtable.
The Roundtable will be held at Fayetteville State University's Seabrook Auditorium. LtGen. Secretary Walter Gaskin, Maj. Gen. Rodney Anderson, and Gen. Michael Garrett, along with other panel members, will discuss the previous generations of Americans who paved the way for today's African American service members, who now serve in some of the most predominate and respected offices within the U.S. Armed Forces.
"Past generations of service members sacrificed to serve our Nation at a time when many of them were denied many of the civil liberties we take for granted today," said North Carolina Department of Military and Veterans Affairs Secretary Walter Gaskin. "Black Americans have participated in every armed conflict of our Nation's history since the American Revolution, and this Roundtable will highlight their contributions and the ongoing impact of their contributions to our Armed Forces."
The roundtable is free open to the public. More information on similar projects and efforts can be found here.