SAP Academy Interest Meeting
Date: October 13, 2021
IMPROVE YOUR COMPETITIVE ADVANTAGE AND DRIVE SUCCESS WITH THE SAP ERP CERTIFICATION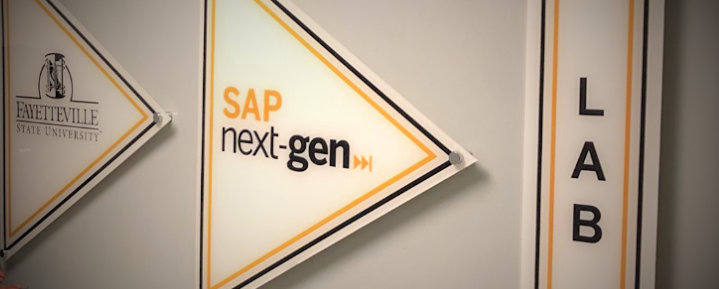 The SAP Certification Academy at Fayetteville State University is a strong professional program that will assist you to better understand how a highly integrated business processes on SAP S/4 HANA can favorably impact businesses and company's performance.
SAP ERP Courses (online and in-class)
SAP Recognition Award
10 Day Bootcamp (in class)
SAP Certification Exam
SAP Certified Consultant
Build your career with the most in-demand skills!
Fayetteville State University is a full member of the SAP University Alliance and the sole North Carolina Institution offering the SAP Certification Program in Partnership with SAP Americas and SAP Germany.
Interest Meeting: October 13, 2021
Open to current and enrolling FSU students.
Time: 2:00 PM
Room: BCBE 140
Fayetteville State Universtiy
Broadwell College of Business and Economics
1200 Murchison Rd., Fayetteville, NC 28301
Register at eventbrite.
Virtual attendance is possible via Zoom.
Meeting ID: 832 4933 4233
For more information contact Berrak Walters at kwalter3@uncfsu.edu or (910) 672-1218