S/4 HANA Consultant Training Offered at Fayetteville State University
Date: June 11, 2019
In May 2019, Fayetteville State University's (FSU) Broadwell College of Business and Economics offered SAP S/4 HANA Consultant Certification Training at SAP Next-Gen Lab at FSU.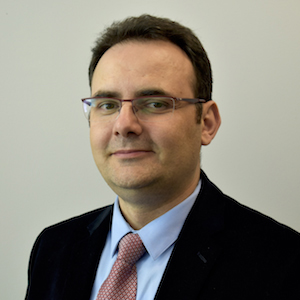 Following the training, participants took a challenging consultant exam released by SAP Germany. All participants passed the exam and became SAP S/4 HANA Application Consultant.
Dr. Murat Adivar, professor of management and SAP Certified Consultant Trainer at FSU, said the global pass rate in SAP Consultant Certification exams is 65 percent. Although 2019 is FSU's first year to offer S/4 HANA consultant training, the university had a 100 percent pass rate. On the last day of the training, FSU Chancellor James Anderson, Provost and Vice Chancellor for Academic Affairs Pamela Jackson, and Dr. Stanley T. Wearden, President of Methodist University, visited SAP Next Gen Lab and congratulated the students and Dr. Adivar for the success of SAP Program at FSU. Participants expressed their gratitude by presenting a plaque to Dr Adivar.

FSU is one of the few universities in the country and the only one in the state to offer SAP sanctioned S/4 HANA Consultant training. SAP Next Gen Lab at FSU is unique in southeastern US and one of its kind among 10 SAP Next Gen Labs in the country.

About Fayetteville State University
Fayetteville State University is a constituent institution of The University of North Carolina and the second-oldest public institution of higher education in the state, having been founded in 1867. FSU offers degrees at the baccalaureate, master's, and doctoral levels. With more than 6,300 students, Fayetteville State University is among the most diverse institutions in the nation. To learn more about Fayetteville State University, visit https://www.uncfsu.edu. Chancellor James A. Anderson is the 11th chief executive officer.
Tags:
Broadwell College of Business and Economics
News