Segra Establishes Endowment Fund to Provide Scholarships for FSU Students
Date: September 22, 2020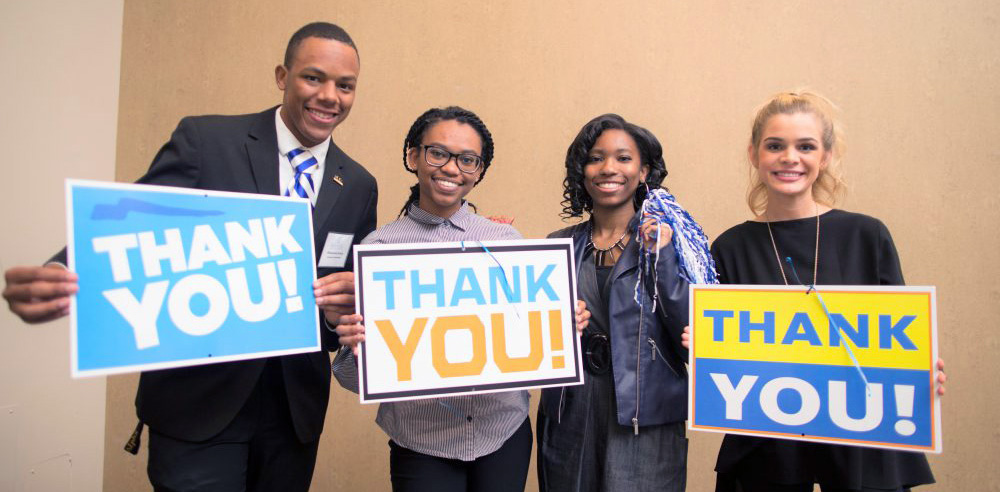 Segra, one of the largest independent fiber network companies in the Eastern U.S., and namesake of Segra Stadium, home to the Fayetteville Woodpeckers minor league baseball team, has established an endowed scholarship with Fayetteville State University (FSU). The $30,000 scholarship, matched by Title III Funds for a total of $60,000, will support FSU students who demonstrate financial need. Segra also provided $3,000 to support general scholarships.
Title III is a federally funded program that helps eligible higher education institutions expand their capacity to serve students by providing funds to improve and strengthen academic quality, institutional management, and fiscal stability.
"By matching Segra's gift, Title III provides opportunities for HBCUs like FSU to sustain and grow its endowment while aligning with one of Segra's core values of creating a legacy," said Dr. Harriet Davis, Vice Chancellor for Institutional Advancement at FSU.
"I am so pleased that Segra saw the need and opportunity to support Fayetteville State University and its students," said Interim Chancellor Peggy Valentine. "This financial support will be put to great use and will allow deserving students to obtain the quality education that they so richly deserve. I am grateful to Segra for their generosity and for making this investment in our students."
Segra executives said that the firm is proud to support FSU and its students.
"One of Segra's values is creating a legacy; we create value for our customers and the communities we serve. By doing so, we establish a heritage of constant innovation and good stewardship," said Timothy Blitz, Segra Chief Executive Officer. "Investing in student scholarships for FSU will pay dividends for generations to come."
About Segra
Segra is one of the largest independent fiber infrastructure bandwidth companies in the Eastern U.S. It owns and operates an advanced fiber infrastructure network throughout nine Mid-Atlantic and Southeastern states. Segra provides Ethernet, MPLS, dark fiber, advanced data center services, IP and managed services, voice, and cloud solutions, all backed by its industry-leading service and reliability. Customers include carriers, enterprises, governments, higher education, and healthcare organizations. For more information about Segra's technology and commitment to customer care, visit https://www.segra.com/.