FSU Announces Spring 2020 Strong Scholars
Date: January 18, 2020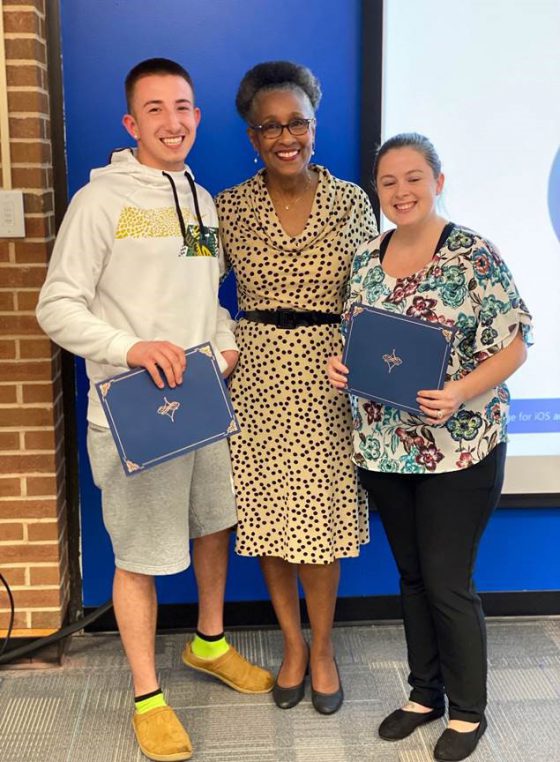 Fayetteville State University (FSU) students Zachary Hanson, a health and physical education major, and Shelby Defrece, a secondary education with licensure in biology major, have been named winner of the Hattie M. Strong (HMS ) Foundation Scholarship. Each of these students received $5,000 to assist with their student teaching experience expenses during the spring 2020 Semester. This is the sixth year FSU student teachers have been awarded scholarships from the HMS Foundation.

The Hattie M. Strong Foundation is a charitable private foundation incorporated in the District of Columbia in 1928. The Foundation's activities consist of the administration of a scholarship program and a grant program. The scholarship program is aimed at college students enrolled in teacher-training programs at selected partnering institutions. The grant program supports projects within the educational field, primarily in Washington, D.C. and limited to organizations which have been ruled tax-exempt under the Internal Revenue Code. The Foundation's current priority is to assist organizations that provide out-of-school-time programming.
FSU candidates on track to enroll in their 16-week clinical experience during the fall 2020 semester can pick up an application for the scholarship in FSU's College of Education, Butler 232. The application deadline is May 5, 2020.