Back-to-Back NASA Internships Awarded to Fayetteville State University Student
Date: July 26, 2019
Fayetteville State University (FSU) student Lenore Miller, who led the team that won the NASA best business case for rapid detection and identification of pathogens, has been awarded back-to-back internships at the NASA Langley Research Center.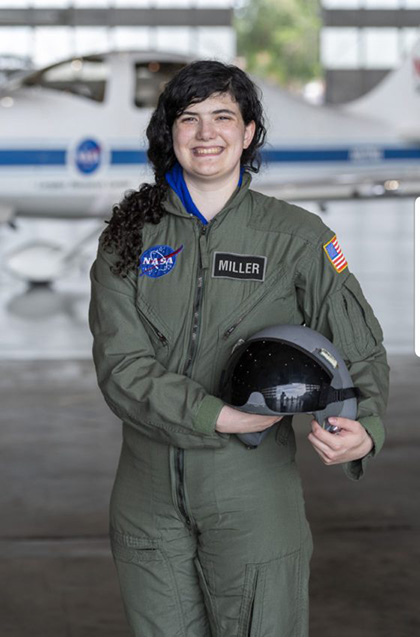 Miller will be conducting research on thin film coatings and the effect of hypersonic light projectiles on such coating at the center.

Miller is in her final year with the Department of Chemistry, Physics, and Materials Science at FSU and has conducted her research projects under the supervision of Dr. Daryush Ila and in partnership with Combat Capabilities Development Command US Army Research Laboratory on the effects of energetic ionizing particles on the structure of graphene and graphite.

Miller has received support through FSU's NSF Partnerships for Research and Education in Materials (PREM) award which is managed by Dr. Zhiping Luo, who is leading the Materials Science Minor Program at FSU. She has also conducted several presentations on her undergraduate research and has a pending publication in the Journal of American Institute of Physics.

About Fayetteville State University
Fayetteville State University is a constituent institution of The University of North Carolina and the second-oldest public institution of higher education in the state, having been founded in 1867. FSU is a historically black university offering degrees at the baccalaureate, master's, and doctoral levels. With more than 6,300 students, Fayetteville State University is among the most diverse institutions in the nation. To learn more about Fayetteville State University, visit https://www.uncfsu.edu.