Fayetteville State University Social Work Student Named NASW-NC 2019 Toby Brown Award Recipient
Date: April 24, 2019
(RALEIGH, NC) – The National Association of Social Workers North Carolina Chapter (NASW-NC) has named José Cañas as the recipient of the 2019 NASW-NC Toby Brown Award for Bachelor of Social Work (BSW) undergraduate students for the 2018-2019 academic year. José is an outstanding student at Fayetteville State University (FSU) and within his community.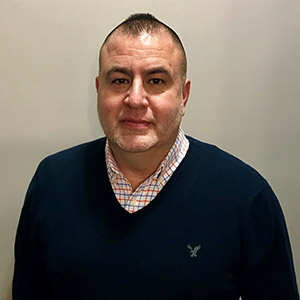 The award recognizes a Bachelor of Social Work (BSW) student in North Carolina who best reflects and represents the ethics, values, and passion in the field of social work through exemplary performance in social work coursework, field placement, student social work associations, and community organizations.

José is an active member of his campus community, serving as President of FSU's Bachelor of Social Work Student Association and as Treasurer of FSU's Nu Phi Chapter of the National Honor Society for students of social work. Through these organizations, he has led efforts to partner with the NAACP to register over 100 new voters in Cumberland County and coordinate and collect canned goods, clothing, and personal hygiene donations for the City of Fayetteville Homeless and Hunger Stand-Down 2018. He is also a past recipient of the Council on Social Work Education's (CSWE) Carl A. Scott Book Scholarship Award, given to social work students who have demonstrated a commitment to work for equity and social justice.

José is currently completing his field placement at the United Way of Robeson County, where he has primarily worked to provide direct disaster-relief case management to those affected by Hurricanes Matthew and Florence. His field supervisor, Executive Director Latricia Freeman, MSW, says, "José's passion for helping others has been evident through his interaction with clients as well as during the staffing of their cases. He is a strong advocate for his clients and demonstrates an understanding of the systemic factors that affect them. He recognizes the importance of advocacy and how social workers have the ability to encourage change."

A veteran with five combat deployments and over 25 years of military service, José was considering his school and career options after retiring from the Army when he sought treatment for Post Traumatic Stress Disorder. "The counselors I went to talk to at Veterans Affairs were both LCSWs. And it was like it hit me across the head: you can do this. This is a way for you to contribute." José will be continuing his education by attending the Master of Social Work Program at Fayetteville State University beginning in the fall of 2019.