Fayetteville State University Student Lands Internship at Fayetteville ATF Field Office
Date: February 28, 2019
Nichole Martinez, a graduating senior and Criminal Justice major at Fayetteville State University (FSU), recently began her internship with the Fayetteville Bureau of Alcohol, Tobacco, Firearms and Explosives (ATF) for the spring 2019 semester. She is the first FSU student to be selected for this opportunity.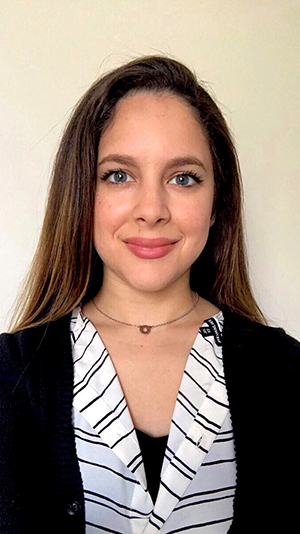 Originally from Puerto Rico, Martinez has lived in Fayetteville for more than 10 years. She is a military spouse who transferred to FSU from East Carolina University in the fall of 2017 after her husband deployed to Afghanistan. In her short time at FSU, Mrs. Martinez has become extensively engrained in the campus community. Not only has she worked as a Peer Tutor for the Writing Center for the past three semesters, but she also sits as the current president of the National Association of Blacks in Criminal Justice. As a student leader, Mrs. Martinez has also made great efforts to attend numerous career fairs, network with employers, and perfect her resume in order to prepare herself for future internship and employment opportunities. It was during her first semester at FSU where she met Criminal Justice Lecturer and Internship Coordinator Anna Perez, who initially motivated and guided her pursuit of internship opportunities. Soon after, she also met Federal Internship Coordinator Mose Harris, who also encouraged and supported her attempts to obtain federal and state internship positions.

"Mrs. Perez and Mr. Harris have significantly and positively impacted my pursuits of internship opportunities. I can definitely say that they deserve just as much praise for my success due to their considerable efforts in helping me accomplish my goals over the past two years," said Martinez.

Through constant collaboration and mentorship from both Perez and Harris, Martinez was able to obtain her first internship with the Detective Division of the Raleigh Police Department during the summer of 2018.

"Nichole worked directly with detectives ranging from human trafficking to property crimes and was known as the "go-to" intern due to her uncanny abilities. It is exciting to watch her grow both personally and professionally," said Perez.

This positive experience at the state level motivated Martinez to pursue internship opportunities at the federal level prior to completing her undergraduate studies. Her efforts paid off due to an introduction made during a classroom presentation coordinated by Perez and hosted by the Center for Defense and Homeland Security. At this workshop, Martinez established a working relationship with the regional ATF Recruiter, Special Agent Gerod King, and maintained communication with him over the following year ultimately leading to her internship offer.

Martinez began her internship in February and as an ATF intern she hopes to strengthen her knowledge and experience of investigative processes in the hopes of securing a Special Agent position with the bureau after graduation.

About Fayetteville State University
Fayetteville State University is a constituent institution of The University of North Carolina and the second-oldest public institution of higher education in the state, having been founded in 1867. FSU offers degrees at the baccalaureate, master's, and doctoral levels. With more than 6,300 students, Fayetteville State University is among the most diverse institutions in the nation. To learn more about Fayetteville State University, visit https://www.uncfsu.edu. Chancellor James A. Anderson is the 11th chief executive officer.
Tags:
College of Arts and Sciences
News