Fayetteville State University Students Win Best Business Case Award from NASA
Date: March 26, 2019
Heather Vivian, an MBA student at Fayetteville State University (FSU), was recognized for the best business case presented to the NASA "Space Tank" team, similar to the "Shark Tank" program.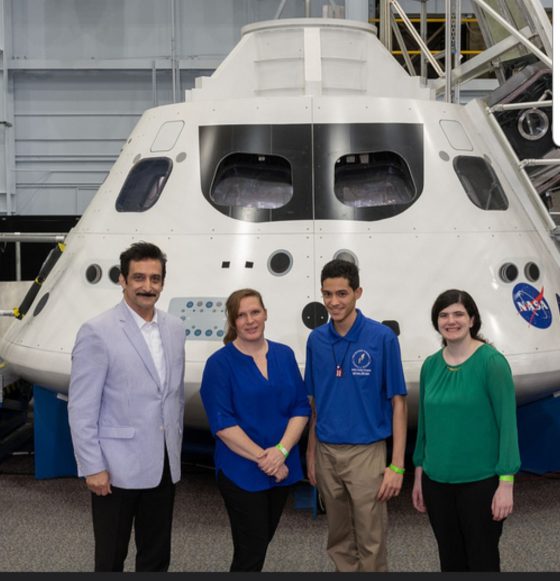 Vivian and her teammates, Lenore Miller, undergraduate student in the Department of Chemistry, Physics and Materials Science, and Anjel Castro, an undergraduate student in the Department of Biological Science, presented their business case on "Molecular Sequencing and Bio-contaminant Identification Device (MoSBiD)" for pathogens detection and identification, an invention of Fayetteville State University. The FSU team competed against nine other universities from across the United States.
The competition started in November 2018 when all competing teams submitted their innovation proposals. NASA selected ten finalist teams and requested that they submit their business cases in writing and present them in person to NASA's Space Tank on March 14. The business case surrounding the MoSBiD invention was supervised by Prof. Assad Tavakoli, W.T. Brown Endowed Chair in the Broadwell College of Business and Economics at FSU.

About Fayetteville State University
Fayetteville State University is a constituent institution of The University of North Carolina and the second-oldest public institution of higher education in the state, having been founded in 1867. FSU offers degrees at the baccalaureate, master's, and doctoral levels. With more than 6,300 students, Fayetteville State University is among the most diverse institutions in the nation. To learn more about Fayetteville State University, visit https://www.uncfsu.edu. Chancellor James A. Anderson is the 11th chief executive officer.