Seabrook Performance Series Presents Grammy Award-Winning Guitarist Norman Brown, Vocalist Bobby Caldwell and Saxophonist Marion Meadows
Date: November 13, 2018
Grammy award winning guitar superstar Norman Brown is coming to town to bring musical holiday cheer to families all around when Fayetteville State University's (FSU) Seabrook Performance Series presents Norman Brown's Joyous Holiday Concert, starring singer and songwriter Bobby Caldwell and featuring saxophonist, composer and contemporary jazz artist Marion Meadows, 7:30 p.m., Dec. 13 in J.W. Seabrook Auditorium on the FSU campus.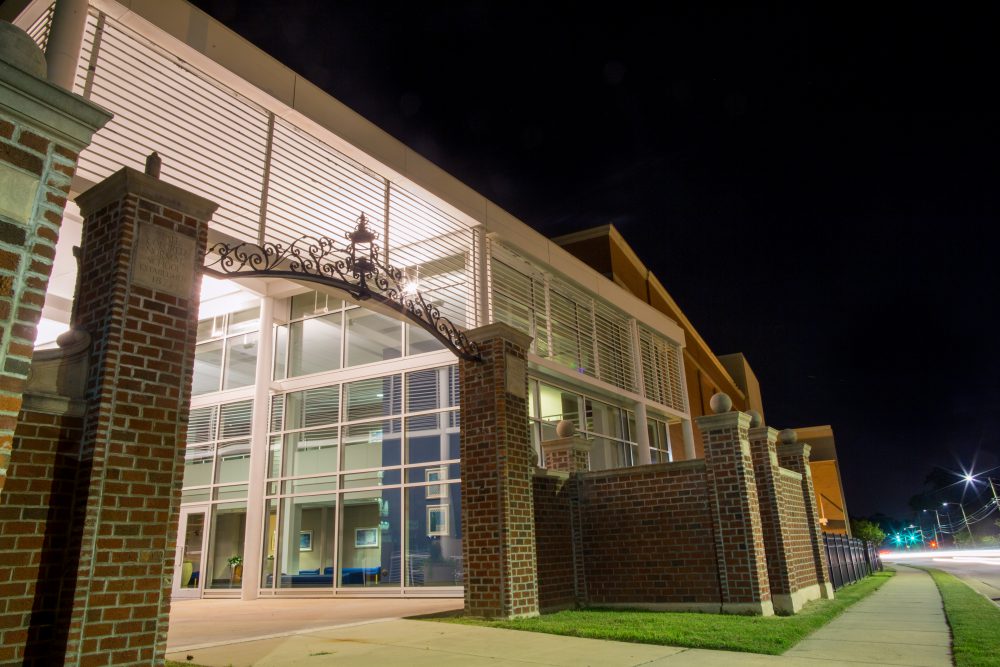 A contemporary jazz/R&B guitarist, Brown has sold nearly 2 million albums in his extraordinary career and virtually lives at the top of the Billboard Contemporary Jazz sales and radio charts. He has shared the stage with virtually every Contemporary Jazz superstar from Boney James to Dave Koz to Gerald Albright.

Born in Shreveport, Louisiana, and raised in Kansas City, Missouri, Brown first picked up a guitar at the age of 8. First inspired by Jimi Hendrix, it was his father's preference for the sound of Wes Montgomery that set Brown on his stylistic journey.

Brown is a multi-talented guitarist, composer, and singer who offers tasty sonic tidbits of classic R&B and contemporary jazz leaving his fans melting into satisfied aural bliss with every succulent, jazz inflected note. He has earned both critical acclaim and off-the-charts record sales, including his song, 'Stay With Me' landing at the top of Billboard's Contemporary Jazz chart and his 2005 compilation, The Very Best Of Norman Brown, the best- selling smooth jazz albums of that year.

Caldwell's live performances are always electrifying. Drawing from his vast repertoire of R&B, intimate smooth jazz stylings, and big band songs, he has the ability to entertain at any venue. As a singer, Caldwell has a successful career with numerous solo releases, which have earned accolades far and wide. His songwriting skills have also earned hits for Chicago, Boz Scaggs, Neil Diamond, and Al Jarreau. Caldwell's timeless classic, What You Won't Do For Love, has been recorded and sampled by more than 100 artists. His song, Open Your Eyes, appeared in the GRAMMY nominated platinum hit by Common. All combined, Caldwell's songs and samples have contributed to more than 40 million sales with artists as diverse as Michael Bolton, Roberta Flack, Go West, and Boys II Men.

Meadows, the smooth jazz-styled soprano saxophonist, was born in West Virginia and raised primarily in Connecticut; after adopting the classical clarinet at age nine, he moved to the saxophone as a teen, later studying composition and arranging at Boston's Berklee College of Music. A protégé of Joe Henderson and Eddie Daniels, Meadows later served a long stint as a member of Norman Connors' Starship Orchestra; after a series of session dates and sideman gigs, he made his solo debut in 1990 with the release of For Lovers Only, followed by Keep It Right There. Resurfacing two years later with Forbidden Fruit, he then released Heads Up for Another Side of Midnight, Next To You, and In Deep.

Tickets cost $20 to $75. To purchase tickets, visit: http://bit.ly/2J6Q4AX.

For information on all Seabrook Performance Series events, follow us on twitter: @jwseabrook or facebook.com/jwseabrook.