Thomas Joins Academic Affairs Team as Assistant Vice Chancellor
Date: October 05, 2020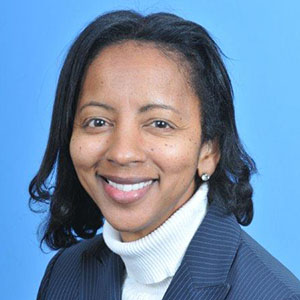 Dr. Rollinda Thomas has been named Assistant Vice Chancellor for Academic Affairs at Fayetteville State University (FSU). Thomas will report directly to interim Provost Dr. Lee Brown and will provide leadership of the development and administration of policies to ensure comprehensive, university-wide academic planning, assessment and evaluation of student learning outcomes and academic program goals.
"We are pleased to have Dr. Thomas join our administrative team and her prior experience at FSU and at the UNC System Office will prove to be very valuable in her new role," Brown said.
Thomas recently served as the UNC System Office Associate Vice President for Academic Programs, supporting campus' efforts to establish or modify academic programs, improve program assessment and student access, and advise on accreditation and policy.
During her 26 years in education, Thomas served for 14 years as a K-12 art teacher, followed by 10 years at FSU in various positions, including Program Coordinator for Art Education, Assessment Coordinator for the College of Arts and Sciences, Assistant Vice Chancellor for Academic Affairs, and SACS Liaison.
Thomas is a native of Autryville, NC. She attended NC Agricultural and Technical State University, graduating in 1990 with a B.A. in Art Design. In 1999, she completed a master's degree in Art Education from East Carolina University. In 2006, she graduated from North Carolina State University with a Ph.D. in Curriculum and Instruction.