Tropical Storm Warning
Date: August 03, 2020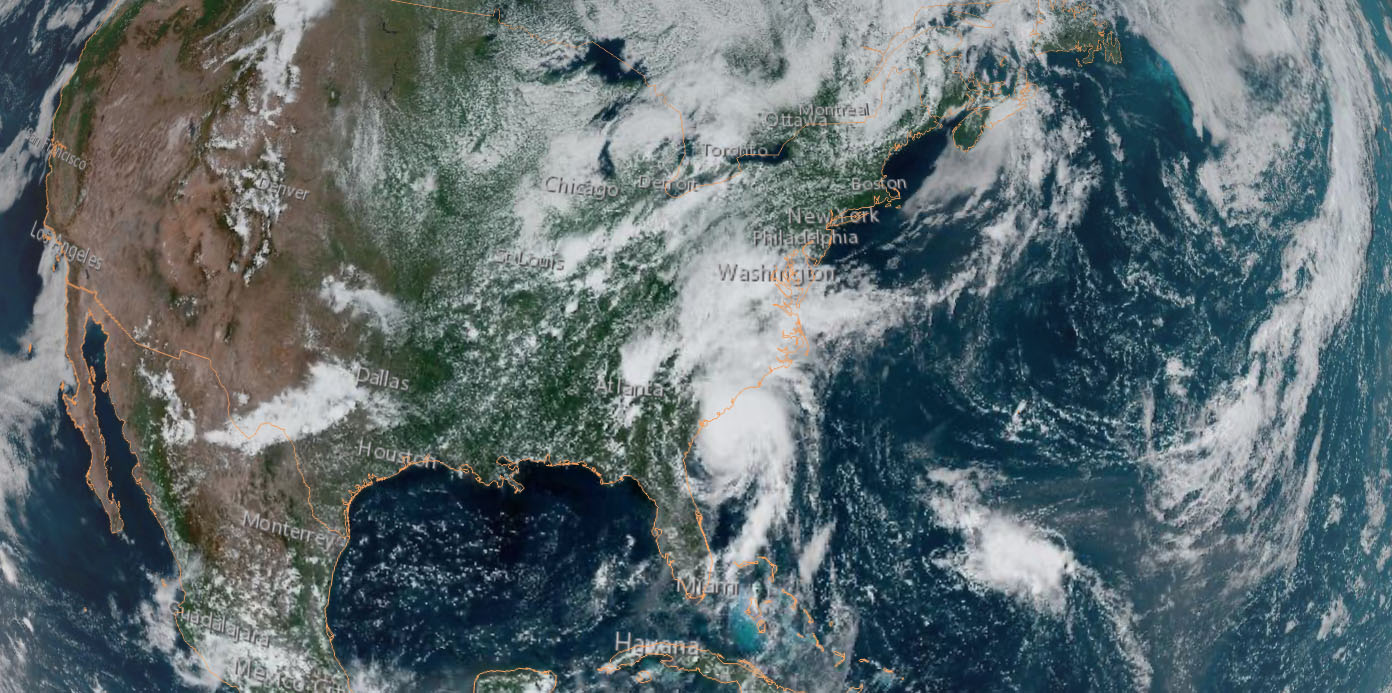 Photo courtesy of NOAA.gov
The National Weather Service has issued a Tropical Storm Warning for Fayetteville and Cumberland County from 8 p.m. this evening to 3 a.m. Tuesday morning. High winds and heavy rain is expected. As additional information becomes available, and if the path and potential impacts of this storm affect university operations further, we will issue updates via email, on the university's social media, this website and the Emergency Notification System.
Student Safety
For your safety, students on campus please remain inside of your residence halls during the storm.
Elevator Closing
Because of the risk of extended power outages, elevator service will be terminated in academic and administration buildings at 5:15 pm and in residence halls at 8 pm. We expect that elevator service will be restored campus-wide early Tuesday morning after the risk of high winds has subsided.
Condition 1: Reduced Operations
Due to the pending Tropical Storm, the Chancellor has instituted the following: Condition 1: Reduced Operations from 6 p.m. Monday, August 3 until 10 a.m., Tuesday, August 4. The University remains open, but non-mandatory operations may be reduced due to limited staffing. Mandatory employees must report to or remain at work. All other employees have the option to report late, leave early, or not work at all; however, the employee is responsible for informing his/her supervisory chain in a timely manner of all such decisions.
Employees can refer to the Adverse Weather Policy for more information.