Ulysses Taylor Appointed Interim Dean of the Broadwell College of Business and Economics
Date: June 26, 2020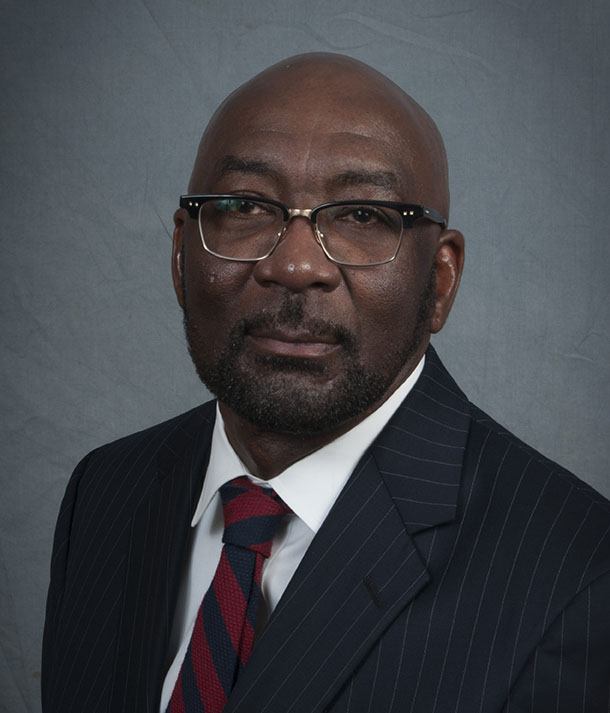 Ulysses Taylor, a professor of Accounting and chair of the Department of Accounting, Finance, Healthcare and Information Systems, has been named Interim Dean of the Broadwell College of Business and Economics at Fayetteville State University (FSU). This July 1 appointment was recommended by Dr. Lee Brown, former dean of the College, who will become Interim Provost on August 1.
"I am pleased that Mr. Taylor has agreed to serve as Interim Dean in our world-renowned Broadwell College of Business," Brown said. "He is an extremely hard worker who will serve the college, its students, and the faculty and staff well. He is a proven leader who will continue the tradition of success that the college has enjoyed over the years."
Taylor has been a member of the FSU faculty since 1992 and a department chair since 1997. During his tenure as chair, the College of Business has added an online degree completion in Accounting (the first in the University of North Carolina System), concentration in Risk Management, double major in Accounting/Finance, as well as the expansion of an articulation agreement with community colleges throughout the State of North Carolina.
Taylor is a former board member of the Greater Fayetteville Chamber of Commerce and the Fayetteville/Cumberland County Economic Development Alliance. He currently serves as chairman of the Fayetteville State University Development Corporation and board member and treasurer of The Capitol Encore Academy (a local charter school in Cumberland County). As interim dean, Taylor will be responsible for guiding continuous improvement of academic programs, research service, and student support in the College of Business and Economics.
Ulysses Taylor received his Bachelor of Business Administration degree in Accounting from FSU, a Master of Business Administration degree from East Carolina University, and law degree from the North Carolina Central University School of Law.