WSSU Bullies Fayetteville State 61-54 in Gaines Center
Date: January 28, 2020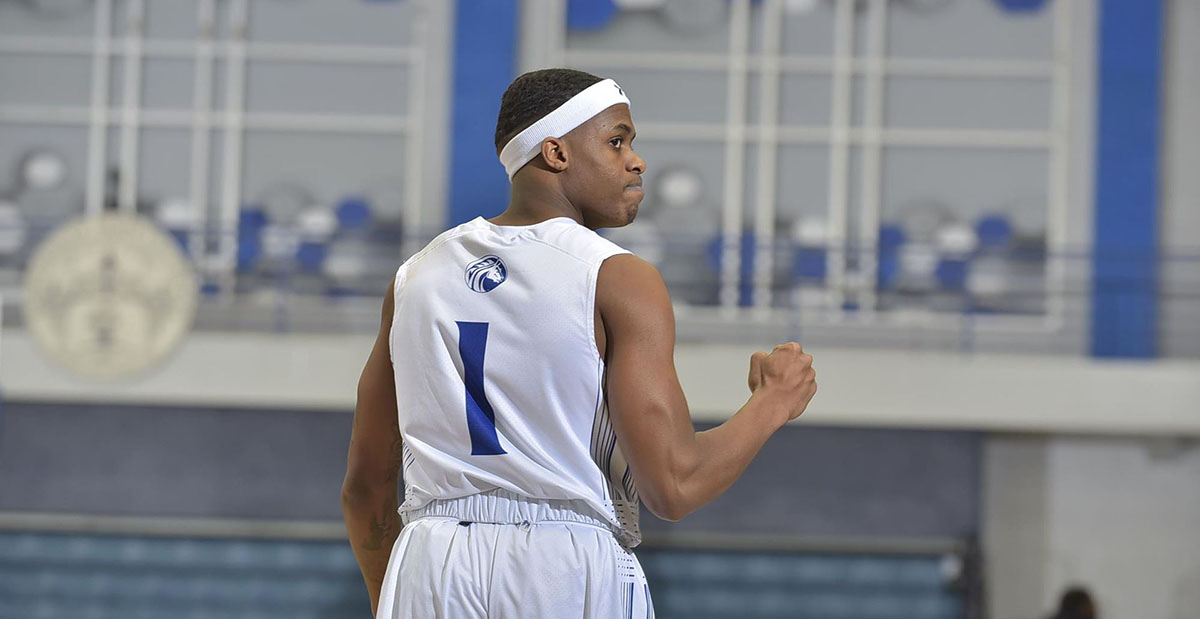 Winston-Salem, NC - Fayetteville State lost one of its toughest games this season by the hands of Winston-Salem State (9-8 overall; 7-2 CIAA) in the C.E. Gaines Center. The Rams took early advantage with a 29-19 halftime lead and went on to a 61-54 victory and a stronger hold on the CIAA Southern Division lead.
Fayetteville State (16-5 overall and 5-5 in conference play) fell behind 10-2 in the first six minutes of the game and trailed 19-8 with 8:14 to go in the half. The Broncos made 9-of-31 field goals (29%) in the half and missed all 12 three-point attempts. The Rams out-rebound FSU 23-18 and sent the Broncos to the foul line three times with only one attempt made.
Going into the locker room down by ten (29-19), one of Fayetteville State's biggest challenges was that its leading scorer Jalen Seegars (Greensboro, NC) had picked up three personal fouls in 18 minutes of play with zero points scored.
After going down by 12 at the start of the second half, the rim would become a little more forgiving as a dunk by Will Brown (Gresham, SC) and a three-point play by Seegars would lead to a 13-4 run for the Broncos and a 35-32 ball game with 12:23 to go. Ten of those run-points resulted from back-to-back dunks from Seegars, his only three-pointer, and the three-point play.
The change in momentum would eventually lead to a tied score of 44-44 (7:32) and a 47-44 lead following a three-pointer by Denzell Hosch (Shelby, NC).
After Seegars committed his fifth foul and having to sit for the remainder of the game, which was 6 minutes and 44 seconds left, Winston-Salem State would regain the lead, the momentum and eventually the victory.
Jalen Spicer (Greensboro, NC) attempts to pick up the scoring slack from the point guard position would result in a team high 12 points with three assists and five rebounds. Seegars finished with ten points (from the run), three rebounds, and two blocks. Before Will Brown fouled out with 2:13 left in the game, he scored nine points and had ten rebounds with four blocks.
Fayetteville State finished the game making 31.1% of its shots (23-62) and struggled with 3-of-23 (13%) three pointers and 5-of-11 (45.5%) free throws. Winston-Salem State made 65.7% (23-of-35) of its free throws and was 38.3% in field goals (18-of-47).
Mason Harrell led the game with 16 points and 13 rebounds. Robert Colon scored 15 points and Jonathan Hicklin netted 14.
The Broncos will have a week to regroup before traveling to Saint Augustine's on Saturday, February 1 for a 4 pm tip against the Falcons.