Expanded FSU Partnership Aims to Increase Success for Cumberland County Students
Cumberland Community Foundation invests over $580,000 for academic success
Date: February 09, 2023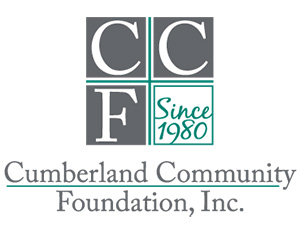 Fayetteville, N.C. (February 9, 2023) — An expanded partnership between Fayetteville State University (FSU) and the Cumberland Community Foundation (CCF) aims to increase student success at FSU and keep more of Cumberland County's talent in the area.
"FSU has committed to double down in our reengagement and commitment to be a strong and viable partner in our Cumberland County community," said FSU Chancellor Darrell T. Allison. "I am truly grateful for the support of CCF, and it's a real example of how true partners come together to uplift the lives of our students and neighbors right here in Cumberland."
"Cumberland Community Foundation is committed to enhancing the quality of life for the people of Cumberland County, and we know a college education is one of the best ways to achieve that goal," said Mary M. Holmes, president and CEO of CCF. "We are proud of this partnership that makes higher education more accessible to our community's citizens and helps them cross the graduation finish line. In addition to scholarships, we view this as an economic development grant, as our growing businesses need a prepared workforce."
CCF committed more than half a million dollars to support Cumberland County students participating in two FSU summer programs — Bronco Boost and Free Summer School. Bronco Boost, a new immersive transition program for incoming first-year students, will kick off in June. The program is designed to set incoming students up for success. Students will take two academic courses prior to the start of the fall semester to better acclimate to the university experience and receive additional services including financial literacy instruction, career and academic major guidance, academic advising, and life-skills mentorship.
"Moving away from home and taking on a university curriculum can be a major adjustment for any college student," said Pam Baldwin, FSU associate dean of academic partnerships. "By offering the opportunity to get acclimated to the campus and courses in the less hectic summer months, we can help ease our freshmen through that transition. The additional support can also help them avoid some common pitfalls for new students."
To help keep students on track to graduate in four years, FSU began offering free summer school for current students in 2021. The program provides free tuition for up to 7 credits plus books and supplies, and room and board. Under this partnership, CCF will help fund students from Cumberland County who want to participate in the program to help keep them on the path to graduation.
"Students must earn at least 30 credit hours per year to graduate in four years," said FSU Provost and Senior Vice Chancellor for Academic Affairs Monica T. Leach. "However, for various reasons, many of our students are unable to sustain that pace. By offering the opportunity for students to stay on campus and earn credits in the summer months, we can help our students stay focused on their academic careers and progress to graduation, setting them up for future success."
The funding is the latest investment from CCF in FSU students. The foundation has also given more than $2.2 million in scholarship support over the years through the Robert H. Short Scholarship.