Fayetteville State Athletics Rank Above the NCAA DII Graduation Rate Average
FSU Broncos posted a Federal Graduation Rate of 71% compared to the overall Division II 59%.
Date: January 12, 2023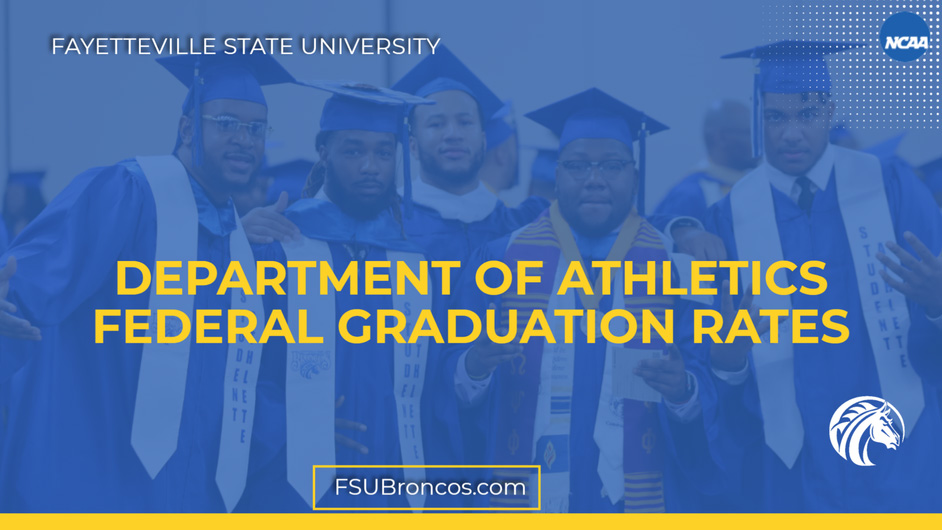 Fayetteville, N.C., (January 12, 2023) – Fayetteville State University has competed for 30 Central Intercollegiate Athletic Association (CIAA) championship titles since 2015 and has won 14 crowns with 16 runner-up titles. Success is on the rise for the Broncos in competition and the classroom with an overall above-average grade point average of 3.11 and 60% of its student-athletes surpassing the 3.0 GPA mark.
The NCAA recently announced the latest Federal Graduation Rates (FGR) for student-athletes who entered Fayetteville State in the most recent six-year cohort (2015-16). The data show FSU student-athletes rank above the overall Division II average in the graduation rate and four-class average.
The Broncos posted an FGR of 71% compared to the overall Division II 59%. FSU also ranks two percent higher than the DII Four-Class Average with 62%.
The Graduation Rates Institution Report gives graduation information about the most recent six-year graduating class of student-athletes who entered as freshmen in 2015-16. The graduation rate (percent) is based on a comparison of the number of students who entered a college or university and the number of those who graduated within six years.