Fayetteville State University Appoints Senior Advisor to the Chancellor
FSU appointed Stanley J. Elliott, Ph.D., senior advisor to the chancellor, effective January 3, 2023
Date: January 11, 2023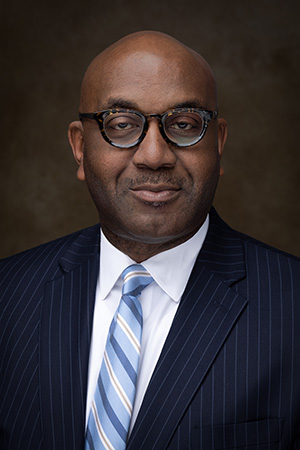 Fayetteville, N.C., (January 11, 2023) — Fayetteville State University (FSU) appointed Stanley J. Elliott, Ph.D., senior advisor to the chancellor, effective January 3, 2023.
In his new role, Elliott serves as a senior advisor to Chancellor Darrell T. Allison, J.D., offering his unique expertise to help move the university's strategic goals forward and improve the overall educational experience for students, faculty and staff.
"I am excited to welcome Dr. Elliott to FSU's leadership team helping us guide our university to the next level of excellence," Allison said. "He brings a wealth of experience in higher education from his previous senior leadership positions at other four-year institutions as well as his service as president of one of our 58 state community colleges. I have full confidence that Dr. Elliott will contribute significantly to FSU effectively executing our newly developed strategic plan and achieving our short- and long-term goals. We truly have a veteran leader in Dr. Elliott upon whom we will heavily depend."
Elliott comes to FSU from Lenoir Community College in Kinston, North Carolina, where he served as vice president for student services and institutional effectiveness/Southern Association of Colleges and Schools Commission on Colleges (SACSCOC) liaison since July 2020. He held pivotal leadership roles with colleges and universities across the state, including community colleges (Lenoir Community College, Roanoke-Chowan Community College, Piedmont Community College) and four-year institutions (N.C. State University, Shaw University, St. Augustine's University, Livingstone College). He also consulted with numerous review/accreditation commissions for public secondary and post-secondary education; procured grant support for research and training initiatives; presented broadly on seminal issues in higher education and underserved or underrepresented populations; assisted in increasing student enrollments and mentored countless students; and continues to serve on numerous boards and associations promoting academic access and success across North Carolina. He has also been honored for his scholarship, teaching, and service throughout his academic career and beyond.
"I am honored to join Chancellor Allison and FSU to support and advance higher education initiatives for students across eastern North Carolina, especially our non-traditional and military-affiliated students," Elliott said. "Fayetteville State has established itself uniquely in our state as a hub for learning, community engagement, entrepreneurship and service. I am excited to work alongside the chancellor and the leadership team to help open doors for our students."