Fayetteville State University Appoints Smith Associate Vice Chancellor for External Affairs
Dr. Johnny M. Smith to advance FSU strategic initiatives aimed at student success
Date: January 18, 2023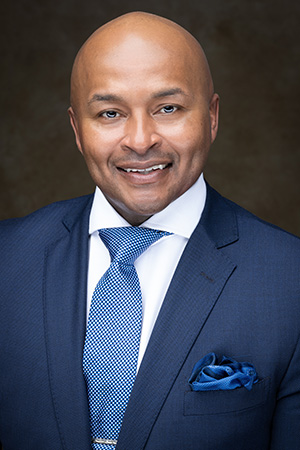 Fayetteville, N.C. (January 18, 2023) — Fayetteville State University (FSU) appointed Johnny M. Smith, Ed.D., associate vice chancellor for external affairs, effective January 3, 2023.
In his new role, Smith will facilitate and manage strategic initiatives involving communications, public engagement, education and community relations aimed at building public awareness and support for FSU and the success of its students throughout the region.
"I am excited to welcome Dr. Smith to FSU's leadership team to help strengthen and advance our relationships with community patrons as well as broaden the public's awareness of FSU's academic opportunities, enrichment programs and student-centered environment," said Wesley Fountain, vice chancellor for external affairs and military relations. "He brings extensive experience in higher education from his previous senior leadership positions in our community college system. I am confident Dr. Smith will help us build on FSU's accomplishments, and we look forward to partnering with even more community leaders under his direction."
Smith comes to FSU from Pitt Community College in Winterville, North Carolina, where he most recently served as vice president for strategic initiatives and community engagement. He also served as Pitt's vice president of student development services. Smith has held leadership positions at Isothermal Community College in Spindale, North Carolina, where he led instructional and administrative units in academic affairs and student services.
"I am delighted to join Chancellor Allison and FSU to build and expand collaborative partnerships around the state and beyond to advance higher education initiatives for students across eastern North Carolina, especially our non-traditional and military-affiliated students," Smith said. "Fayetteville State prioritizes experiential learning, community engagement, entrepreneurship and service. I am excited to work alongside the chancellor and the leadership team to create opportunities for our students so they can realize their potential and achieve their ambitions."
Smith holds a bachelor's degree in human services from Carson Newman University in Jefferson City, Tennessee. He is also a three-time graduate of Appalachian State University — one of the University of North Carolina System's 17 constituent campuses — where he earned a master's degree in higher education administration, an educational specialist degree in higher education/teaching and a doctorate in educational leadership.