Fayetteville State University Awarded $10.6 Million From the U.S. Department Of Education
Grant Secured by Dr. Kimberly Smith-Burton to Strengthen Master's Degree Programs in STEM
Date: September 28, 2023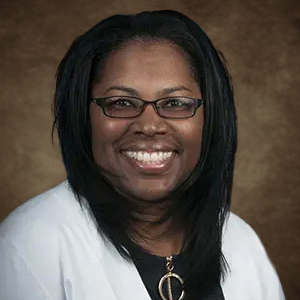 FAYETTEVILLE, NC (September 28, 2023) — Fayetteville State University (FSU) is thrilled to announce that it has been selected as a recipient of a substantial grant from the U.S. Department of Education (ED). FSU has been awarded $10,657,950 under the Master's Degree Programs at Historically Black Colleges and Universities (MD-HBCU) Phase II Program for a six-year period, spanning from October 1, 2023, to September 30, 2029.
This grant, funded through Title VII, Part A, Subpart 4, Section 723 of the Higher Education Act of 1965, as amended (HEA), recognizes FSU's significant contribution to graduate education opportunities at the master's degree level. The funds provided will empower FSU to strengthen and expand qualified master's degree programs in key STEM fields, where African American and low-income students are underrepresented. The program encompasses areas such as STEM teaching disciplines, mathematics, engineering, the physical or natural sciences, data science, computer science, information technology, nursing, and other scientific disciplines.
Dr. Kimberly Smith-Burton, Professor of Mathematics Education and the current Principal Investigator/Project Director of the HBCU Master's Degree Phase I Program Grant at FSU, will continue to serve in this crucial role. Dr. Smith-Burton expressed her enthusiasm for the new grant, stating "I'm thrilled about the new grant as it strives to fortify, enrich, and expand access to graduate education across multiple colleges at FSU, including the College of Education (COE), Broadwell College of Business and Economics (BCBE), and Lloyd College of Health, Science, and Technology (CHST). It's a significant step toward advancing education and opportunities for our students." The overarching goals of this program include:
Augmenting enrollment, persistence, progression, graduation rates, and employability.
Facilitating research and professional development opportunities for both faculty and students.
Introducing new degree programs, multiple concentrations, and updating existing courses.
Establishing robust student and program support services to ensure successful program implementation.
In fall 2022, Fayetteville State University unveiled its refreshed strategic plan for 2022-2027, emphasizing a commitment to advancing scholarship, transformative education, and fostering growth and innovation. This strategic plan forms the basis for the MD-HBCU Comprehensive Development Plan (CDP) for the 2023-2029 grant cycle, consisting of four activities aligned with Financial Management and Academic Programs and in accordance with the federal legislative allowable use of funds.
Activity 1: Empowerment Initiative: Enhancing Master's Degree Student Support and Success focuses on providing scholarships, financial assistance, and resources to African American and low-income graduate students pursuing degrees in STEM disciplines. It also supports equipment acquisition, facility improvements, academic success programs, financial literacy initiatives, and student services.
Activity 2: Reimagining and Strengthening STEM Master's Degree Programs through Innovation enables FSU to develop new master's degree programs, courses, and concentrations in targeted STEM fields. Financial support is allocated for acquiring scientific equipment, technology, software licenses, and instructional materials to foster hands-on learning and research opportunities.
Activity 3: Enhancing Faculty Development: Empowering Growth through Research and Professional Advancement supports FSU faculty by providing funding and opportunities for research, publications, and professional development in STEM disciplines. This includes mini-grants for faculty research projects, travel grants for conference participation, and initiatives to create a vibrant academic environment.
Activity 4: Project Administration and Evaluation: Ensuring Effective Implementation and Assessment underscores the significance of project administration and evaluation to ensure the program's success. FSU is committed to establishing an efficient administrative structure and facilitating thorough evaluation to guarantee the program's triumph.
"Dr. Kimberly Smith-Burton's exceptional dedication to advancing graduate education opportunities at Fayetteville State University is truly commendable. Her leadership as the Principal Investigator/Project Director for the HBCU Master's Degree Program Grant has not only secured this vital funding but also laid the foundation for a transformative era in STEM education," said Monica T. Leach, Ed.D., provost and senior vice chancellor for academic affairs. "With this grant, Dr. Smith-Burton's vision and our strategic plan will empower FSU to strengthen our master's degree programs, ensuring that they are accessible and supportive of underrepresented students in STEM fields. We are proud to support her outstanding contributions for a second grant cycle, and we are confident that this funding will have a profound impact on our institution and the communities we serve."
Through these endeavors, Fayetteville State University is dedicated to fostering academic excellence, expanding opportunities for underrepresented students in STEM fields, and contributing to the broader goals of enhancing graduate education at Historically Black Colleges and Universities.