Fayetteville State University Professor Receives Lifetime Achievement Award
Dr. Emily Lenning Honored by the American Society of Criminology
Date: October 11, 2022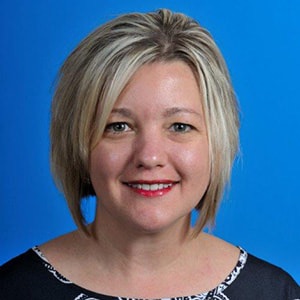 Fayetteville, N.C. (October 11, 2022) — The American Society of Criminology will honor Emily Lenning, Ph.D., professor of criminal justice at Fayetteville State University with its 2022 Teaching Award. The distinction is a lifetime-achievement award recognizing excellence in undergraduate or graduate teaching over the span of an academic career.
On its website, the society notes Lenning's ability to meet the needs of diverse learners, and that she challenges herself and her students to look beyond the classroom for opportunities to engage in lifelong learning.
"It is an honor to receive this award, and to be recognized by such a prestigious organization for doing what I love most," said Lenning. "I am grateful for the support of my colleagues in the Department of Criminal Justice and for my students, past and present, who have made teaching such a rewarding experience."
Lenning co-founded the FSU Safezone Center, making it the third historically Black college or university (HBCU) in the country to open an office to serve its LGBTQ students. She served as director of faculty development for the Bronco STAR program and as co-teacher of the FSU Faculty Development Seminar. Her efforts also earned her the 2017-2018 UNC Board of Governors Award for Excellence in Teaching.
Lenning co-authored the book "Queer Criminology," a 2016 Book Award winner from the ASC Division on Critical Criminology and Social Justice.
"We are extremely proud of Dr. Lenning and her achievements," said Marcus Cox, Ph.D., Dean of the College of Humanities and Social Sciences at FSU. "She serves as a shining example of the impact we as educators can make on our campuses and community."
The American Society of Criminology is an international organization whose members pursue scholarly, scientific and professional knowledge concerning the measurement, etiology, consequences, prevention, control and treatment of crime and delinquency.
Lenning will represent FSU and the Criminal Justice department at the society's annual meeting in November.