Fayetteville State University Sets Records for Fall 2023
Welcomes Nearly 7000 Students, Increases Freshman Retention by 14% in Two Short Years
Date: September 19, 2023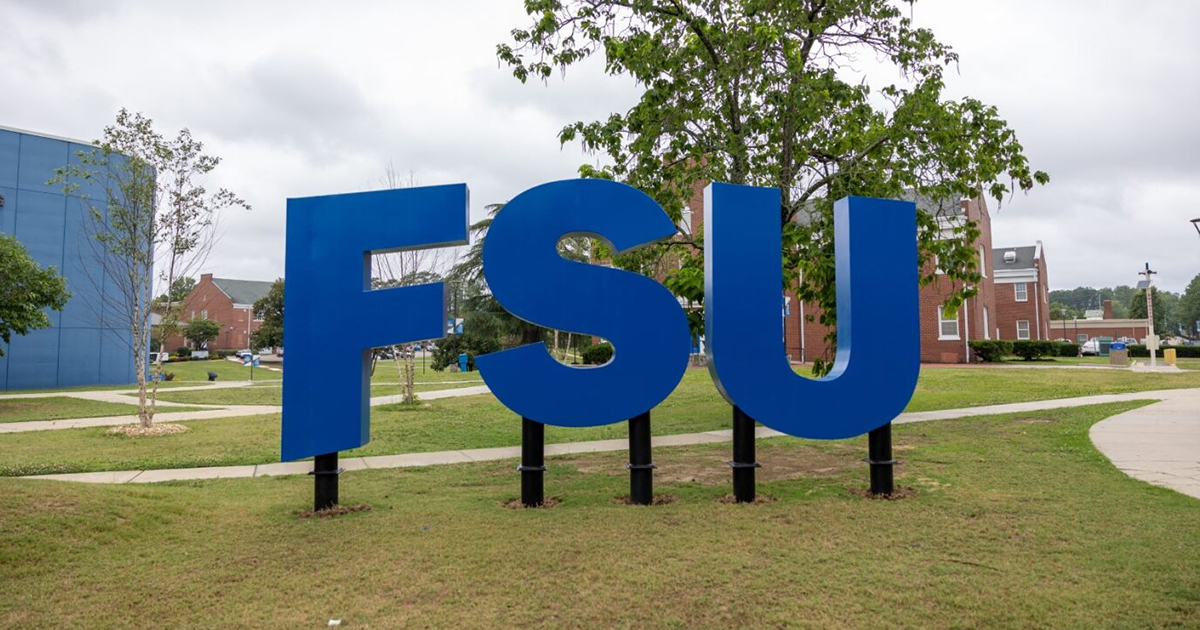 Fayetteville, N.C. (September 19, 2023) — Fayetteville State University (FSU) enrollment for Fall 2023 jumped significantly among several populations as the university welcomed its largest, most diverse, first-year class in nearly 20 years, and FSU scored its highest student retention rate in recent years to nearly 78% which is a staggering increase of 14% in just two years (63.3%) in 2020.
According to its 2023 campus census, FSU welcomed the class of 2027, its largest first-year, first-time freshman class since 2007, with more than 800 students. The university also hit an all-time high for military-affiliated student enrollment, surpassing 2,000 for the second consecutive year with 2,168 military-affiliated students. This growth is largely attributed to FSU's recently announced free tuition scholarship program dedicated to military-connected students and their families, including those on active duty, veterans, reservists, and their spouses and dependents.
"I believe that FSU is starting to see the fruits of its labor, as we have worked tirelessly to remove considerable obstacles to education, such as cost, while also ensuring that students remain and obtain their degree in 4 years or less. We are fortunate to be one of the most diverse universities in the nation, with a population of traditional-aged students, adult learners, and military-affiliated students. Moreover, I am even more proud of the fact that regardless of your background or financial status, Fayetteville State University meets you where you are academically, and takes you where you desire to be in your career," said FSU Chancellor Darrell T. Allison.
"Fayetteville State is a driving force in the Sandhills and beyond for affordable, accessible, flexible, quality education," said Monica T. Leach, Ed.D., provost and senior vice chancellor for academic affairs. "It's one thing to get students here but another strategy to keep students here. Our retention rates hit a historic high this semester. I am extremely proud that nearly 300 returning students have re-enrolled at FSU this year. We are thrilled to see so many new and returning students on campus this fall, particularly in the residence halls, which are at 100% capacity for the first time in several years."
Under the leadership of Chancellor Darrell T. Allison, FSU's newly refreshed strategic plan puts academic excellence and student success as the top priority and is witnessing impressive results thus far.
Over 800 first-time, full-time freshmen students (highest in nearly 20 years)
FSU student retention rate increase by 14% in just 2 years to 77.7% up from 63.3% in 2020.
Over 4,000 continuing students enrolled this semester (nearly 10% increase from fall 2022)
Highest ever military-affiliated students (2,168)
Nearly 50% total student population of enrolled adult learners (25 years or older)
Forbes recognized FSU for having one of the best online English degrees of 2023
FSU's School of Nursing was recognized as #1 among the Top 10 Best HBCU in the nation for 2023 (nurse.org)
FSU School of Business recognized as the #1 online MBA program among all 103 HBCUS; 3rd highest program in North Carolina.