Fayetteville State University Undergraduates Serve as Consultants to Local, National and Global Businesses in Project Showcase
Business Students Recognized for Project-Based Learning
Date: January 11, 2023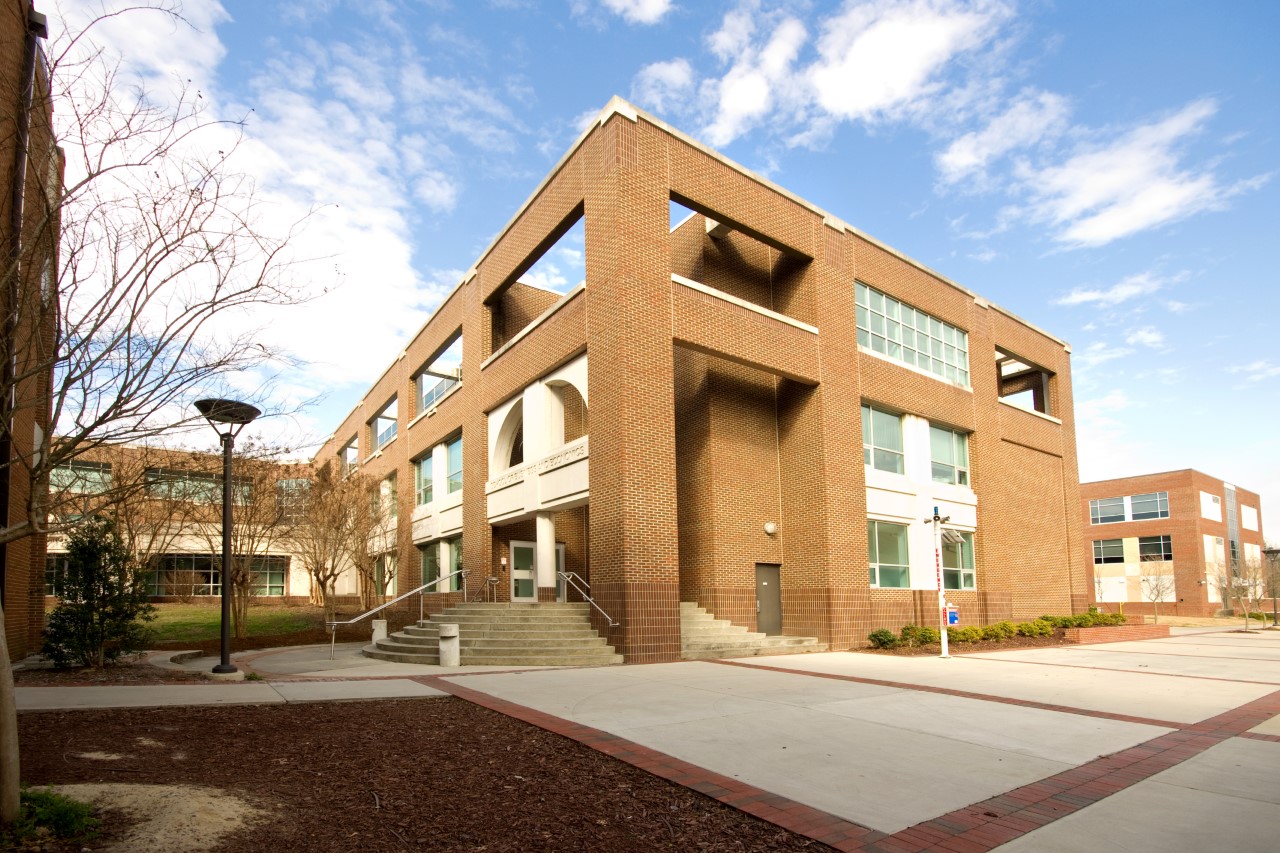 FAYETTEVILLE, N.C., (January 11, 2023) — Fayetteville State University (FSU) Broadwell College of Business and Economics (BCBE) undergraduates spent the fall 2022 semester providing consulting services to local, national and international organizations as part of project-based learning experiences. The top-performing projects were recently highlighted in the bi-annual undergraduate project showcase.
Each year, approximately 300 students work with about 50 organizations to provide valuable information, analysis and insights into their real-world challenges and opportunities under the guidance of experienced faculty and professional business advisors. Since 2017, faculty have incorporated project-based learning into courses in 10 disciplines, business analytics, entrepreneurship, finance, healthcare, information systems, organizational behavior, marketing, production, operations, and strategy. The consulting experiences ensure that students graduate with hands-on, real-world consulting practice that produce substantial client deliverables.
"This type of hands-on, real-world experience is vital to preparing our students for their future careers," said BCBE Dean Ulysses Taylor, J.D. "These young people are putting what they learn in the classroom to actual use, and they can now point to experience that created results for businesses when starting their careers."
A panel of judges evaluated teams on their professional endeavors, technical and soft skills, and the project's impact on the clients.
The semester's first-place winner was the team supervised by Assad Tavakoli, Ph.D, W.T. Brown Endowed Chair and Distinguished Professor of Economics in the BCBEAs part of the Globally Responsible Entrepreneurship Learning Program (GRELP), two students from FSU, Anthony McKiver and Marketta Deligar, worked in conjunction with two students from the Camarines Sur Polytechnic Colleges (CSPC) in the Philippines, Christian Cantor and Joy Enrique. Together they developed a business plan and budget to expand the current operations of Hataw Handwoven Products in the Philippines and to update its current equipment. The team won $2,500.
The second-place project award went to the team who worked with a local pest control company in Raeford. Under the supervision of BCBE Assistant Professor of Marketing Jiyoon An, Ph.D., digital marketing students Maimouna Dieye, Teekoyah Miller, and Jonathan Gonzales created seasonal flyers to increase the company's visibility, focused on targeted monthly Facebook posts, and built a data dictionary of associated keywords through WordStream. The team won $1,700 for their achievement.
The third-place project award was presented to a team who worked with a Philippine catering company to expand its business. As part of GRELP, FSU students DaMonica Perry and Alanaa Leonard and CSPC students Janet Bardinas and Innah Sisteverio worked together under the supervision of BCBE Assistant Professor of Management Seyed Meysam Manesh, Ph.D. They provided valuable feedback and recommendations to their client. The team won $800.
In addition to recognizing the showcase competitors, two student Change Agents were awarded prizes funded by the Golden Leaf Foundation for impactful work in student consulting. These students worked with North Carolina clients to build revenues, hire employees, create businesses, and increase efficiency. While SudSchool scored high with the judges, it was later determined that the project was not part of a course. Therefore, it could earn an impact award, but not a showcase overall award. Each Change Agent was awarded $500.
Each project was independently evaluated by Crystal McLean, director of lending - CEED, Tameka Reed, vice president, community development specialist - PNC, Taurus Freeman, assistant economic & community development director – Fayetteville, NC), and Kendra Haywood, Fayetteville Cumberland County Economic Development Corporation.