Fayetteville State University wins National Science Foundation grant to study impact of artificial intelligence (AI)
Multidisciplinary team will assess social impact and trustworthiness of using AI for decision making across multiple disciplines
Date: May 26, 2022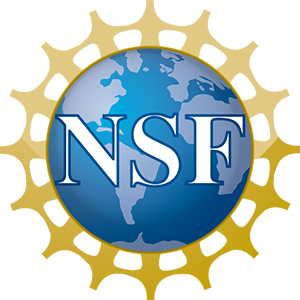 Fayetteville, NC – May 26, 2022 — Fayetteville State University (FSU) has received a grant from the National Science Foundation (NSF) to support the research project: Exposing Students to the Social Relevance and Trustworthiness of Artificial Intelligence. The three-year grant totaling $397,055 will fund the work of FSU computer and forensic scientists in collaboration with criminal justice experts to create educational modules that infuse current knowledge of social relevance and trustworthiness of AI into mainstream research and education materials.
Artificial Intelligence is transforming society, and it can potentially offer many benefits through automated problem solving via intelligence built into computers. AI applications have significant effects on the lives of people by supporting automated decision making across disciplines including healthcare, law enforcement, the military, and government.
"Innovation and scientific inquiry are hallmarks of Fayetteville State University's exceptional interdisciplinary academic environment," said Dr. Monica Terrell Leach, Fayetteville State University provost and vice chancellor for academic affairs. "We are thrilled that the National Science Foundation continues to recognize the work of our outstanding faculty through this grant, which further strengthens our research enterprise and helps give our students the hands-on learning experience they need and deserve to thrive and become the next generation of trailblazers."
Adopting AI poses urgent and significant risks because it can potentially cause harm if deployed prematurely. This project engages faculty investigators from computer science, criminal justice and forensic science who will create educational modules that infuse the knowledge of social relevance and trustworthiness of AI in research and education.
"There is growing concern about the social impacts and trustworthiness of AI," said Sambit Bhattacharya, Ph.D., professor of computer science and principal investigator of the project. "FSU is uniquely positioned to lead this effort to address these concerns through research and education. I am elated that NSF has recognized our multidisciplinary faculty team and will support the adoption of AI in both computing and non-computing disciplines."
Studies show that student motivation and abilities in computational thinking can be positively affected by including applications that are relevant to society. This project will add to the growing body of knowledge on how to encourage the study of AI, how to prepare students for the modern-day workplace where both AI skills and domain knowledge are important, and how to train informed and socially responsible creators and users of AI.
The Process Oriented Guided Inquiry Learning (POGIL) method is being adopted to create carefully designed sequences of inquiry-based tasks that involve hands-on, experimental work
with AI models. Through immersion in this process, students learn how AI models work and how to assess trust, essential skills needed when taking action based on the predictions of AI models or when deploying a new model. The project will support students through classroom instruction and research projects in this multidisciplinary area.
Investigators will work with an external evaluation team and industry partners. The project will develop research capacity at FSU and create a novel repository of educational materials that will support the adoption of AI in non-computing disciplines and will strengthen computing curricula with content that has traditionally not received adequate coverage. The research and materials repository will be widely shared.
About Dr. Sambit Bhattacharya
Sambit BhaFttacharya, Ph.D. is a professor in the Department of Mathematics and Computer Science and director of FSU's Intelligent Systems Laboratory. He has taught computer science at Fayetteville State University since 2005. His research interests are in machine learning, computer vision and their applications in robotics and geospatial data analysis. He teaches in these same areas, including introductory programming and computer systems. His research and education program development efforts have been supported by grants from the National Science Foundation, the U.S. Department of Education, the National Geospatial Intelligence Agency, and the U.S. Department of Defense. Dr. Bhattacharya collaborates with scientists at research laboratories of the U.S. Department of Defense and works with industry on applied research projects. In 2017 he served as Faculty in Residence at Google Inc., Mountain View, California.