Fayetteville State University's Todd Bennett Named CIAA Athletics Director of the Year
Bennett honored for second consecutive year as school claims seven 2022-23 CIAA titles
Date: May 16, 2023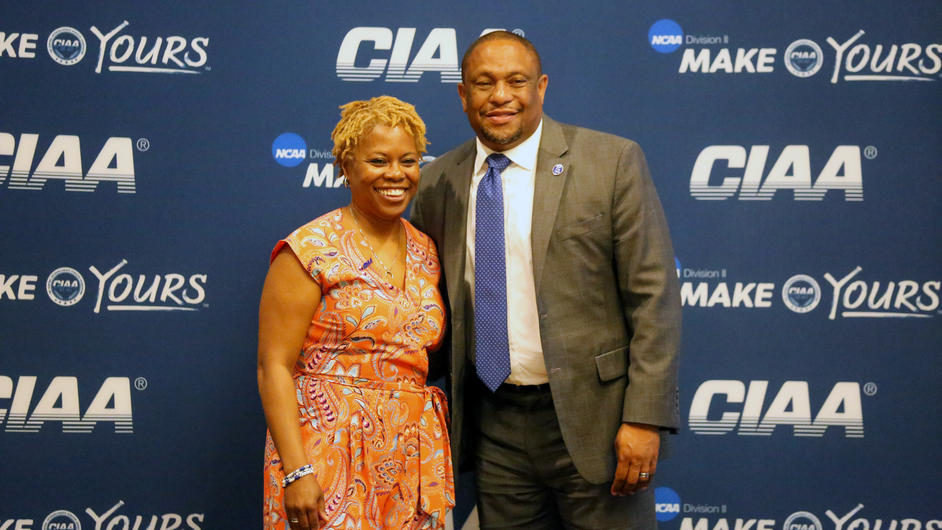 Richmond, Va. (May 16, 2023) -- The Central Intercollegiate Athletic Association (CIAA) announced Fayetteville State University's Anthony Todd Bennett as the CIAA Athletics Director of the Year for the second straight year at its annual Spring General Assembly meeting and end-of-year awards reception in Richmond, VA. The conference office announced its highest administrative and team awards at the reception on Tuesday afternoon.
"I am very appreciative of this honor," Bennett said. "But this honor is for the hard work and dedication the entire athletics staff put forth this year. This award is for the coaches, student-athletes, and staff and I don't take them for granted."
Under Bennett's leadership, Fayetteville State claimed seven CIAA titles during the 2022-23 athletic year to include men's and women's cross country, football, women's indoor track & field and outdoor track & field, women's bowling, and men's golf. For the second consecutive year, FSU head coach Inez Turner earned Coach of the Year honors in cross country (for men and women) as well as indoor and outdoor track & field this year. The Broncos' Robert Henderson was named the bowling coach of the year and John Cole was named the golf coach of the year.
Todd Bennett became the Director of Athletics at Fayetteville State University in 2015. Over the past seven years, 18 titles were captured by ten of the Broncos' 11 programs. Success at Fayetteville State University has been on a steady climb. The Broncos captured five CIAA Championship titles during the 2021-22 academic year. In 2019-20 four championships returned to Fayetteville and two in 2011-12.
Fayetteville State University received a second consecutive Loretta Taylor All-Sports Award for women's sports during the awards ceremony. The award is determined by a point system established to award an institution for achievement in each program. The winner is the institution with the most combined total points for all sponsored sports based on their conference finish and the number of CIAA sponsored events. FSU won four female championships this season.
Read More at FSUBroncos.com