FSU Professor Receives Fulbright U.S. Scholars Education Award
Fayetteville State University professor and chair of the Department of Communication, Languages and Cultures Todd S. Frobish, Ph.D. has received a prestigious Fulbright International Education Administrators Award
Date: July 20, 2022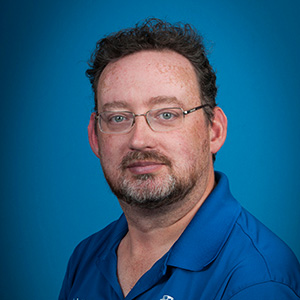 FAYETTEVILLE, N.C., (June 20, 2022) – Fayetteville State University's Todd S. Frobish, Ph.D., professor and chair of the Department of Communication, Languages and Cultures in the College of Humanities and Social Sciences, has received a prestigious Fulbright International Education Administrators (IEA) award to help build global relationships, support international students and encourage prospective study-abroad students.
Frobish will travel to other colleges and universities in Germany to learn about the country's higher education system and create empowering connections with his counterparts that could lead to student study abroad and faculty exchange opportunities for FSU. Seminars for the two-week intensive program include campus visits; briefings with faculty and administration, government officials and leading educational experts; and tours of historical and cultural sites. Countries participating in the program include India, Japan, Korea, France, Germany, and Taiwan (beginning in 2023).
"I am honored and thrilled to be selected by the Fulbright U.S. Scholars Program for this prestigious award," Frobish said. "It's critically important to prepare our students for global citizenship. This experience will help me as a faculty member and mentor to our students to better serve and guide them toward international experiences as well as collaborate with colleagues globally."
Fulbright Scholar Awards are prestigious and competitive fellowships that provide unique opportunities for scholars to teach and conduct research abroad. The Fulbright U.S. Scholar Program offers over 800 awards in more than 135 countries. Fulbright scholars play a critical role in U.S. public diplomacy, establishing long-term relationships between people and nations. Alumni include 61 Nobel Laureates, 89 Pulitzer Prize winners, 76 MacArthur Fellows, and thousands of leaders and world-renowned experts in academia and many other fields across the private, public, and non-profit sectors.
FSU recently announced a Fulbright U.S. Scholar Program honoree in nursing for the 2022-2023 academic year — Lloyd College of Health, Science and Technology Dean Afua Arhin, B.S.N., M.S.N., Ph.D. — from the U.S. Department of State and the Fulbright Foreign Scholarship Board. Arhin will be conducting research around infant nutrition in developing countries.
"It's extremely rewarding to see our outstanding faculty recognized for all their work and service outside the classroom as well as inside it," said Monica Terrell Leach, Ed.D., provost and senior vice chancellor for academic affairs. "Professor Frobish is an exceptional educator, leader, mentor and colleague. This award is well deserved, and we can't wait to see its impact on our students' experience."
The Fulbright Scholar Program for academics and professionals awards more than 1,700 fellowships each year, enabling 800 U.S. scholars to go abroad and 900 visiting scholars to come to the United States. It is the United States government's flagship program of international educational and cultural exchange.