Fayetteville State University Graduates Earn 100% Pass Rate on Nursing Exam
Date: July 23, 2018
Fayetteville State University's (FSU) spring graduates of the pre-licensure nursing program have earned a 100% pass rate on the National Council Licensure Examination (NCLEX), the test required for entry into the nursing profession. Twenty-two students took the exam, and all passed on the first attempt.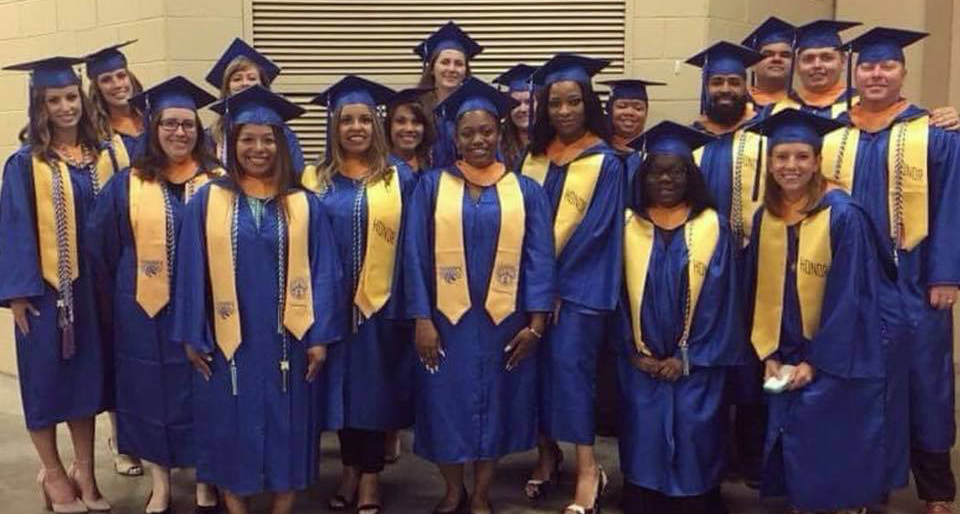 "These test scores are a clear indication that we have a program of the highest quality and one that it is among the best in the entire country," said Chancellor James Anderson. "I congratulate the students, faculty, staff, and most importantly, the nursing school graduates on this tremendous achievement. They have made the FSU family and Fayetteville community proud."

Pass rates of graduates on the NCLEX are generally regarded as the most important measure of nursing program quality. According to the NC Board of Nursing website, the 2017 national pass rate for bachelor's degree students is 90% and 93% for North Carolina graduates. These latest scores bring FSU's 2018 pass rate average to 97.9%. All scores reported are for first-time test takers.

The pre-licensure program is one of two tracks FSU offers students to earn a bachelor's degree in nursing. The pre-licensure program curriculum is a 4-year program that prepares students for licensure as they earn a bachelor's degree, while the other track, the RN-BSN, enables licensed registered nurses to complete requirements for the bachelor's degree. Learn more about the School of Nursing by visiting their website.

Fayetteville State University is a constituent institution of The University of North Carolina and the second-oldest public institution of higher education in the state, having been founded in 1867. FSU offers degrees at the baccalaureate, master's, and doctoral levels. With more than 6,200 students, Fayetteville State University is among the most diverse institutions in the nation. Chancellor James A. Anderson is the 11th chief executive officer. Learn more about Fayetteville State University.
For more information, call (910) 672-1474 or email jwomble@uncfsu.edu.