Sylvia E. Johnson, Ph.D. to Speak at Fall 2023 Convocation
Fayetteville State University Alumna and Member of The U.S. Chemical Safety and Hazard Investigation Board will speak at the University's Fall 2023 Convocation
Date: September 19, 2023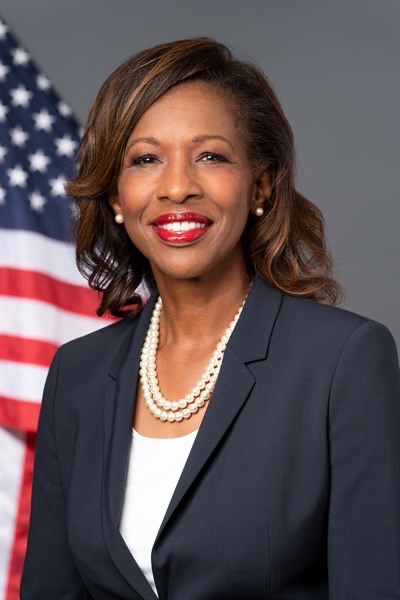 Fayetteville, NC (September 19, 2023) – Fayetteville State University proudly announces that Sylvia E. Johnson, Ph.D., has been selected as the convocation speaker for the Fall 2023 ceremony. Dr. Johnson is an alumna of the university and a distinguished expert in the field of health and safety.
Dr. Johnson's impressive career spans over twenty years, during which she has made significant contributions to the field of occupational health and safety. Her expertise includes identifying hazards, devising mitigation strategies, and advocating for legislative changes to enhance worker safety. She has also played an instrumental role in advancing chemical safety and fortifying health safeguards for workers and their families. Today, Dr. Johnson serves on the U.S. Chemical Safety and Hazard Investigation Board (CSB) - a position in which President Joseph R. Biden nominated her. She was confirmed by the U.S. Senate in December 2021 and sworn in on February 3, 2022.
As an alumna of Fayetteville State University, Dr. Johnson's selection as the convocation speaker is a testament to the university's commitment to excellence and the success of its graduates. Her journey began as a doctoral candidate at Old Dominion University in Norfolk, Virginia, where she researched the health risks stemming from childhood exposure to lead present in paint, dust, and the environment.
Dr. Johnson's enthusiasm for her work and dedication to improving the lives of workers and their families will inspire the first-year class as they embark on their journeys towards purposeful careers. Fayetteville State University is honored to welcome Dr. Johnson back to campus and looks forward to her address at the Fall 2023 convocation.
The convocation ceremony will take place on September 21, 2023, beginning at 10:00 a.m. at the J.W. Seabrook Auditorium. The Fayetteville State University community and media are invited to attend.